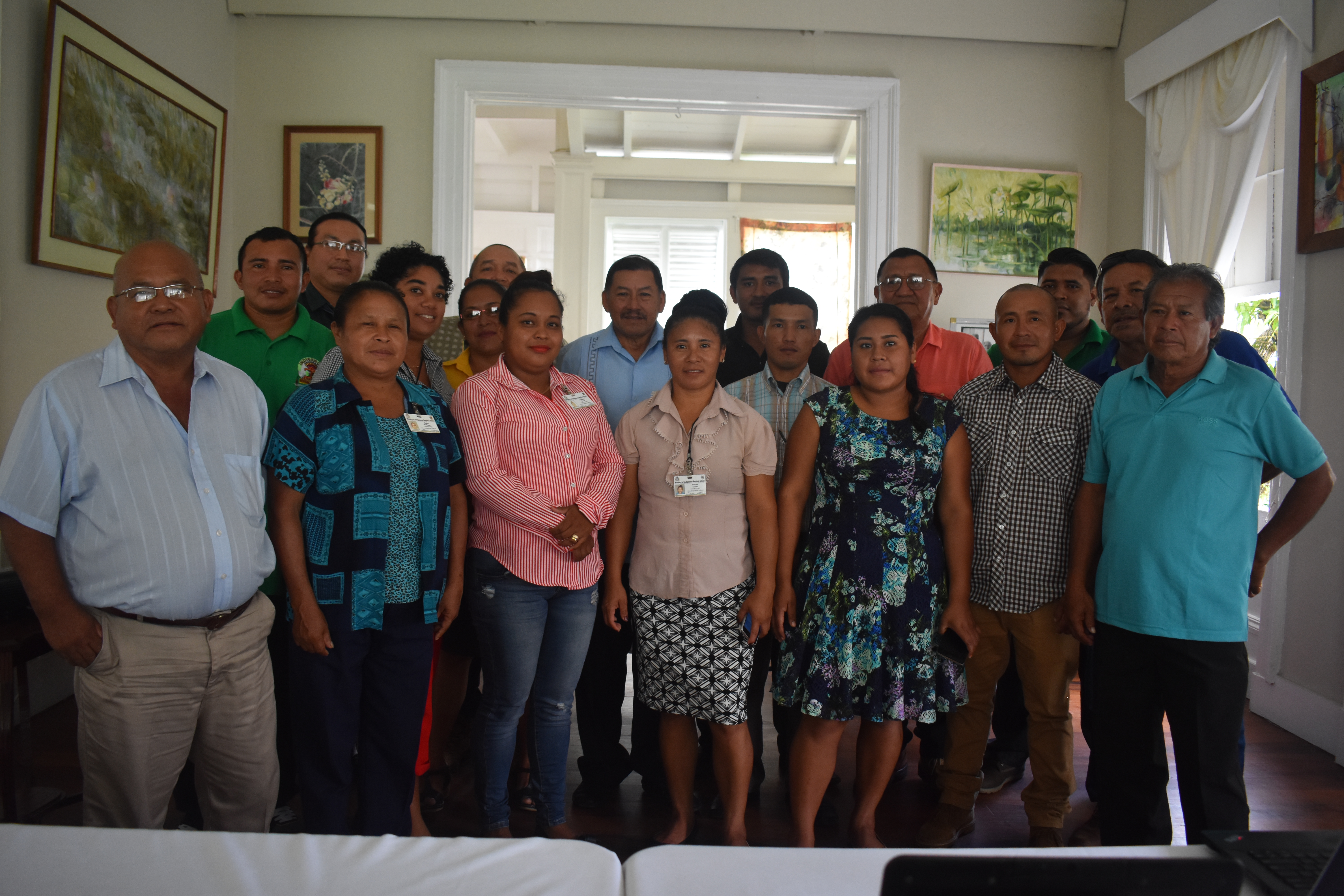 Community Development Officers CDO's were reminded to remain proactive in the respective indigenous villages and communities that they oversee.
This was emphasized last Wednesday by Vice President and Minister of Indigenous Peoples' Affairs Sydney Allicock during his address to the CDO's in the employ of the Ministry of Indigenous Peoples' Affairs. The four-day workshop concluded on Thursday at Moray House.
Minister Allicock said one must be mindful of persons who attempt to be a major hindrance to hinterland development and as leaders being an active participant in village welfare is critical towards achieving the Ministry and by extension the Governments goals.
The Minister said "your job as Community Development Officers is to help in identifying issues and lobbying on their behalf getting projects on stream and for us to work towards a better life for our people there".
Minister Allicock has proposed several ideas that can foster job creation and employment opportunities for the indigenous people which includes venturing into niche markets which are aimed at satisfying specific market needs.
Production of Coffee, Casareep and semi-precious stones among other market demands the Minister said are attainable because "we have so many strengths that can be transformed.. we have from regions one to ten with our varying areas of expertise, tourism is going to be something of great importance to this country ".
Meanwhile, the Ministry is working assiduously to complete its Sustainable Development Framework which will better guide its programs and Minister Allicock said "we hope to complete this shortly".
The CDO's workshop focused on achievements over the past year, completing an annual work plan, expectations for 2018, village audits and Village Council Elections which is due mid next year.
Reflecting on the past year CDO's noted that despite the challenges much was accomplished particularly in the area of infrastructural development which was made possible through the acquisition of presidential grants.
Villages ventured into sustainable business initiatives which aided to job creation opportunities at home.
According to Alfred Fredericks who is responsible for eleven (11) villages and communities in Central Rupununi, Region 9 South for the past seven years said "villages are developing in all fields we have cattle, Agri, food processing and they are doing well and recently Kumu came out there with a display so wonderful that it attracted people from overseas and that's something very splendid that I admire".
However, CDO's have expressed disappointment when representatives from sister Ministries and agencies are visiting their respective regions and they are unaware.
They are recommending that such information be shared so that they can be an active participant during visits.
Seventeen CDO's are employed by the Ministry and operate in all ten administrative regions.
Region #1 has four officers, Region # 2 has one, while one CDO is responsible for Regions # 3, 4, 5, 6 and 10, Region # 7 has three, Region # 8 one and Region # 9 has five Officers.