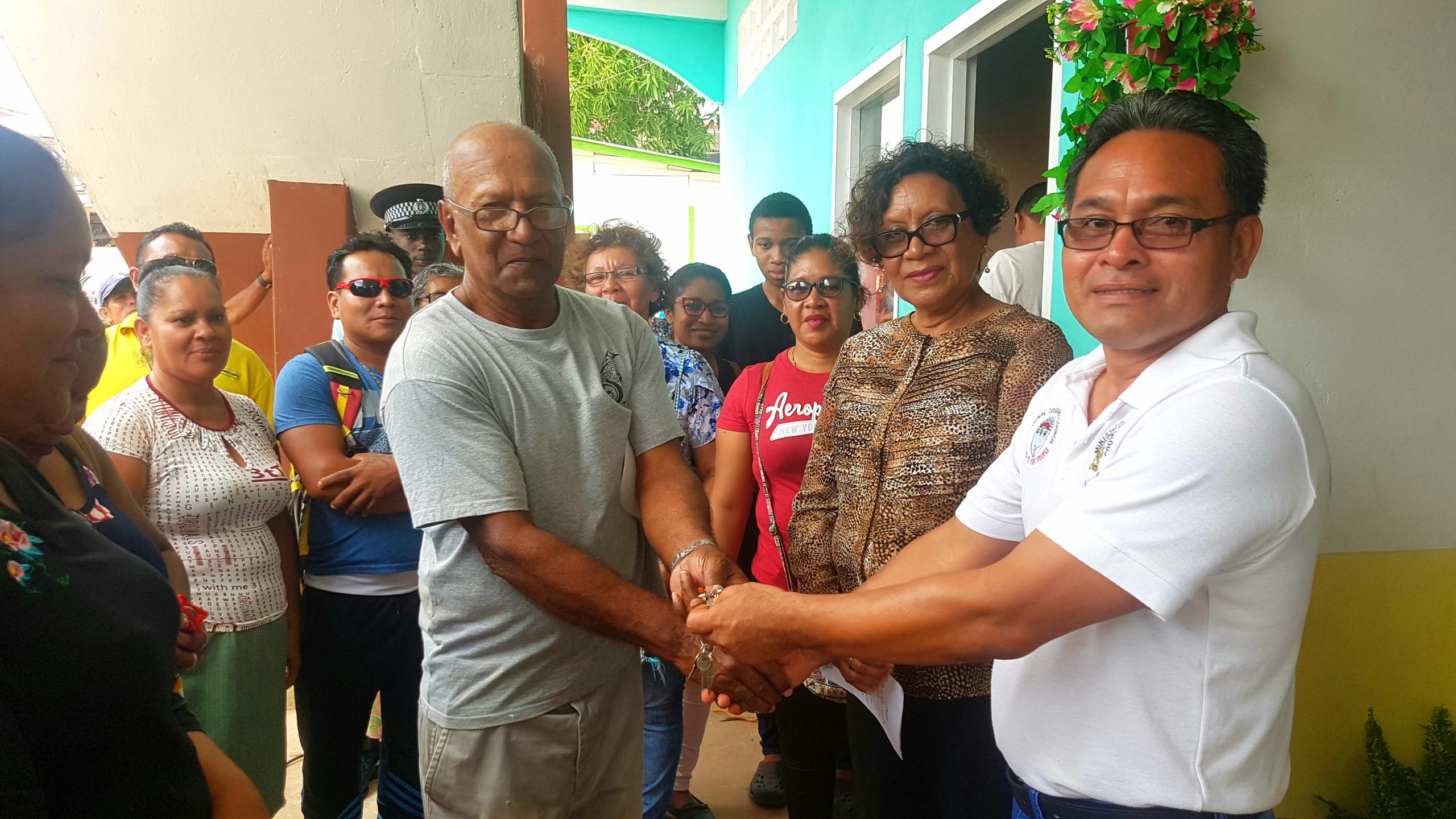 Minister within the Ministry of Indigenous Peoples' Affairs Valerie-Garrido-Lowe on Saturday commissioned the $31M one of its kind Modern Moruca Mal, located in Kumaka, Santa Rosa, Moruca, Barima/Waini, Region 1.
The project was executed under the Presidential Grant Programme in the Ministry of Indigenous Peoples' Affairs.
Scores of residents turned out to witness what would be the beginning of major economic transformation during this decade of development.
Delivering the feature address Minister Garrido-Lowe said "I am very proud to declare this mall opened for you to do your business and to feel proud to do so, the Government will stand by you no matter who you are".
The Minister who commended villages for their support since for two years, they would have pledged their presidential grants towards the construction said " this is what you call cooperation and this is what you call supporting each other and that is what a community does if they want to progress and this is what a Government does if they care about their people and want to support them and make them comfortable and happy and see progress made, so this Mall is a proof of that".
Management Development Officer with responsibility for Region One Florence LaRose during her presentation noted that 'this is really an opportunity for the people of Moruca to elevate and provide a service to your people and community".
This multi-year investment (two years) has seen the completion of a 40'x60' two-story building which boasts twenty nine stalls with electricity, water and other services already installed.
Stall holders will have to pay a monthly fee of ten thousand and twelve thousand dollars based on the space they occupy which will cover electricity, water, security and other costs incurred to effectively maintain the facility.
Several beneficiaries who spoke candidly about the economic gains this facility will cause to happen in their sub-district cited mainly the imminent economic strides already being enjoyed.
The project was birthed from visionary leader former Toshao Sherwin Abrams while serving his tenure.
Santa Rosa is the largest indigenous village in Guyana with a population of approximately ten thousand.
Over the past four years it has seen significant development with the establishment of several economic projects that are already contributing to the economies of the respective villages while also creating job opportunities for residents, particularly the women and youth.
In the decade of development, other programs will be introduced with the aim of bringing the "Good Life" promised.