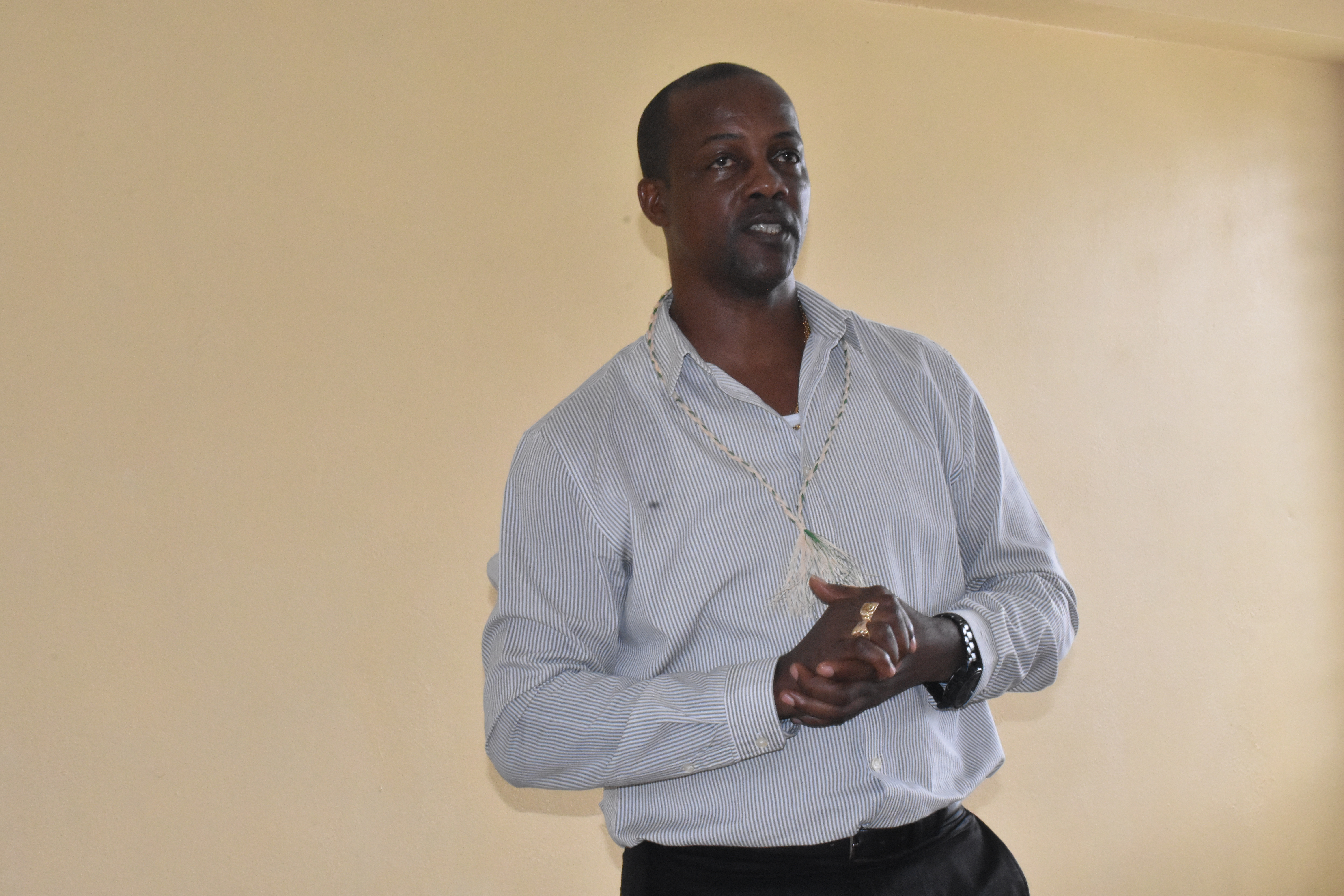 Permanent Secretary in the Ministry of Indigenous Peoples' Affairs Alfred King said the Ministry of Indigenous Peoples' Affairs will be working with villages and communities in the Santa Rosa, Moruca, Sub-district, Region 1 to implement their respective Village Improvement Plans (V.I.P's) for sustainable development.
P.S King was a member of a team which was led by Minister within the Ministry Valerie Garrido-Lowe on a recent visit to the Region.
V.I.P's is an initiative birthed from the Sustainable Indigenous Villages and Communities Policy S.I.V.C which according to P.s King is being introduced at an opportune time.
During his presentation P.S King said "we are always going to use that as a model or framework to guide such development in communities and I think the time is right now after spending some time working on that plan in Region 9 to roll it out as a national effort".
He added that "it will require a number or resource, a lot of competence, a lot of technical support and once there's a good plan where do you go next because a good plan just cannot make things happen. A good plan will just guide the process of development and or implementing activities in a structured way".
All indigenous villages and communities will be expected to complete a ten (10) year V.I.P with support from the Ministry and Conservation International which is a key partner in this process.
P.S King said the end result must see villages benefitting from tangible results.
Forty percent of villages in region 9 have completed the V.I.P's with another forty percent to be completed by next month end following similar exercises
.
A section of leaders attending the workshop.