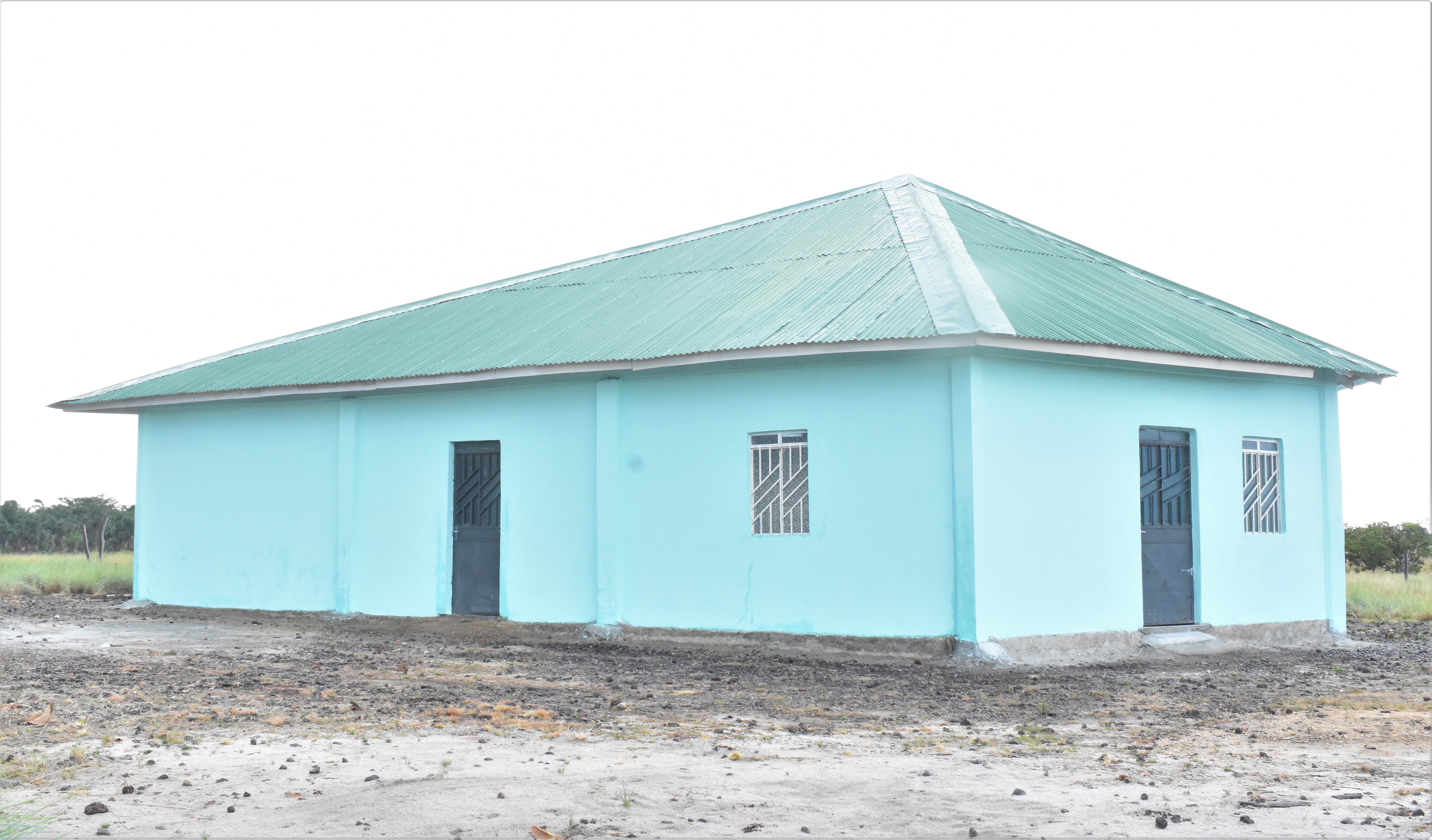 Approximately four hundred residents of Kumu, a Satellite Community of St. Ignatius Village, Region 9 will have better access to Health Care as well as additional support to Cultural diversity, following the commissioning of an eight-million-dollar Multi-Purpose Center there.
The center which was commissioned on Wednesday was funded by the Japanese Government and executed by "Special Needs for Life".
Delivering the feature address, Vice President and Minister of Indigenous Peoples' Affairs MoIPA Sydney Allicock in thanking the People of Japan for this welcomed investment, noted that "it is of great importance that these facilities comes at a time when the needs for our indigenous development is crucial for the future. These kinds of initiatives fully align with the vision your government has for you".
Minister Allicock also took the opportunity to encourage resident to recognize the importance of understanding, valuing and respecting the facility and "I urge you to use it in every way you can for the development of the village…this is a victory for your community".
Representative of the Japanese Embassy Mr. Toshihide Kanaya said his Government is pleased to be associated with this initiative since "the center will have much functions one for medical or health and the other culture which is an essential part of the community life…… this ceremony also brings us to the next chapter of the project and it also symbolizes the cooperation and friendship between the people and the Government of Guyana and the Government of Japan and we hope that it can serve for many years to come".
Giving an overview of the project, Coordinator Mark Adams said over the past six years his organization has been providing support to indigenous villages and communities through infrastructural development "so this Kumu Multi-Purpose Center is just one of six such projects that we have executed across the country. Region Nine has been the primary beneficiary because Region nine needs to step up as far as the Millennium Development Goals are concerned".
According to Adams, his organizations see the MoIPA as a critical partner since "we will be going to call on them (MoIPA) to play a role when these projects are being implemented and when they are done being implemented".
He is optimistic that the Regional Authority will fully maximize the use of the facility, by taking Health Services (medical outreaches) to the people, thus easing challenges that existed in the past in accessing health care.
The project commenced in 2018, with the skilled work force being garnered from the village.
Also attending the commissioning were Permanent Secretary Sheri Samantha Fedee and Community Development Officer Vincent Henry who has responsibility for villages located in Central Rupununi.