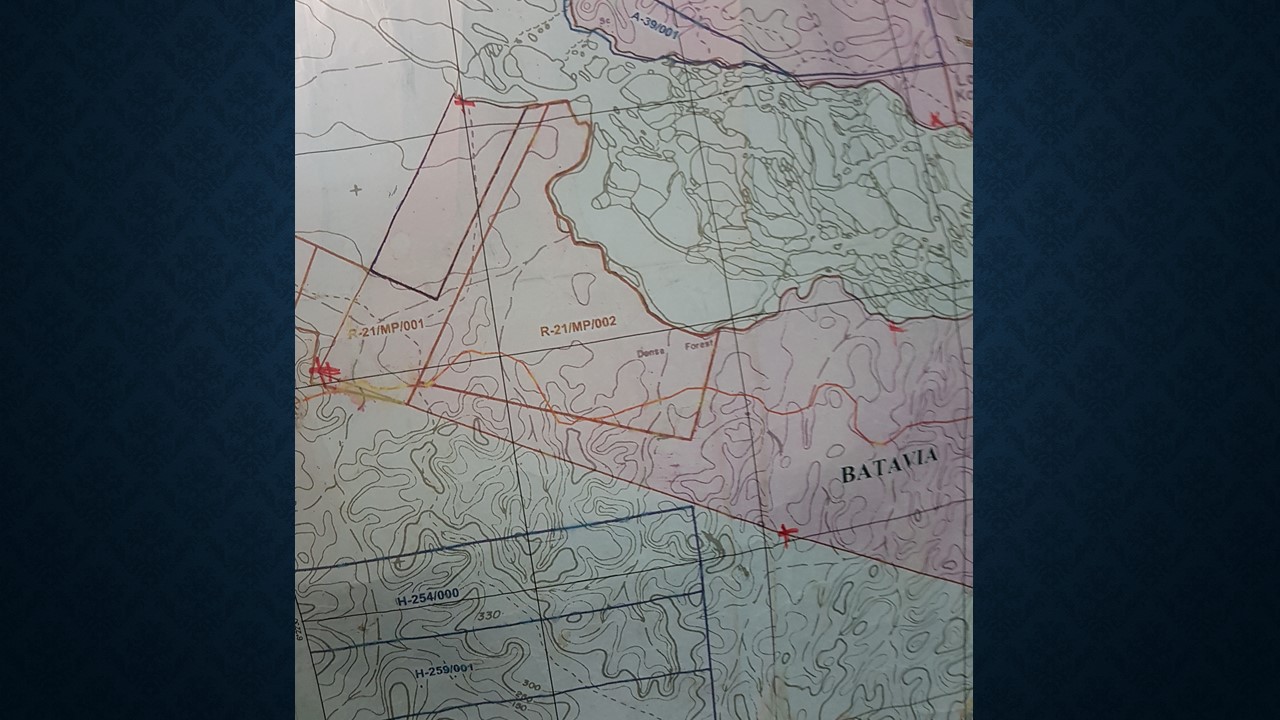 Vice President and Minister of Indigenous Peoples' Affairs Sydney Allicock on Monday met with the Batavia Village Council, Miner Rickey Ramnarine and Representatives from the Guyana Geology and Mines Commission to address the mining situation that developed in Batavia Village, Lower Mazaruni, Region 7 late September.
Parties involved, agreed to firstly address the demarcation of both mining blocks, so that villagers are aware of the area in question.
The Miner has agreed to conduct a private survey of the two blocks with representatives from both GGMC and the villagers' full involvement.
This process should take approximately two weeks and will be followed by further negotiations so that an amicable solution can be reached.
Prior to Monday's meeting, Minister within the Ministry of Indigenous Peoples' affairs Valerie Garrido-Lowe Wednesday last, met with representatives of the Batavia Village Council and GGMC to address the issue.
The miner was also scheduled to attend the meeting but failed to do so, however the meeting proceeded and a new date was subsequently set.
Meanwhile, villagers have collectively decided that mechanisms must be put in place to ensure operations are carried out in accordance with the villages' stipulations and the Amerindian Act of 2006.
Late September, villagers had cause to cease mining operations after Ramnarine's workers moved onto their titled land with several pieces of heavy duty equipment intended for mining which had caused some amount of disquiet.
At a village meeting held on September 21, villagers agreed that for the mining operations to continue Ramnarine must comply with several conditions set out.
Among them giving priority to villagers of demarcated mining blocks since it is important for them to know the mining borders of his two claims.
They also noted that mining must be done in accordance with the agreement between miner and village, Royalties must be paid, the village will determine the number of excavators allowed, in cases of emergencies Mr. Ramnarine must be able to provide assistance to village, when clearing land – all marketable logs must be put on a ramp identified by the village council and present General Manager Mr. Shawn Haynes be immediately replaced because of disrespectful behavior towards residents.
Additionally, Mr. Ramnarine must seek permission from village council before any road/s are constructed, pay a toll gate fee as decided by village and at least two villagers must be allowed on each mining camp crew.
According to the document penalties will be instituted should Mr. Ramnarine fail to meet the following conditions.