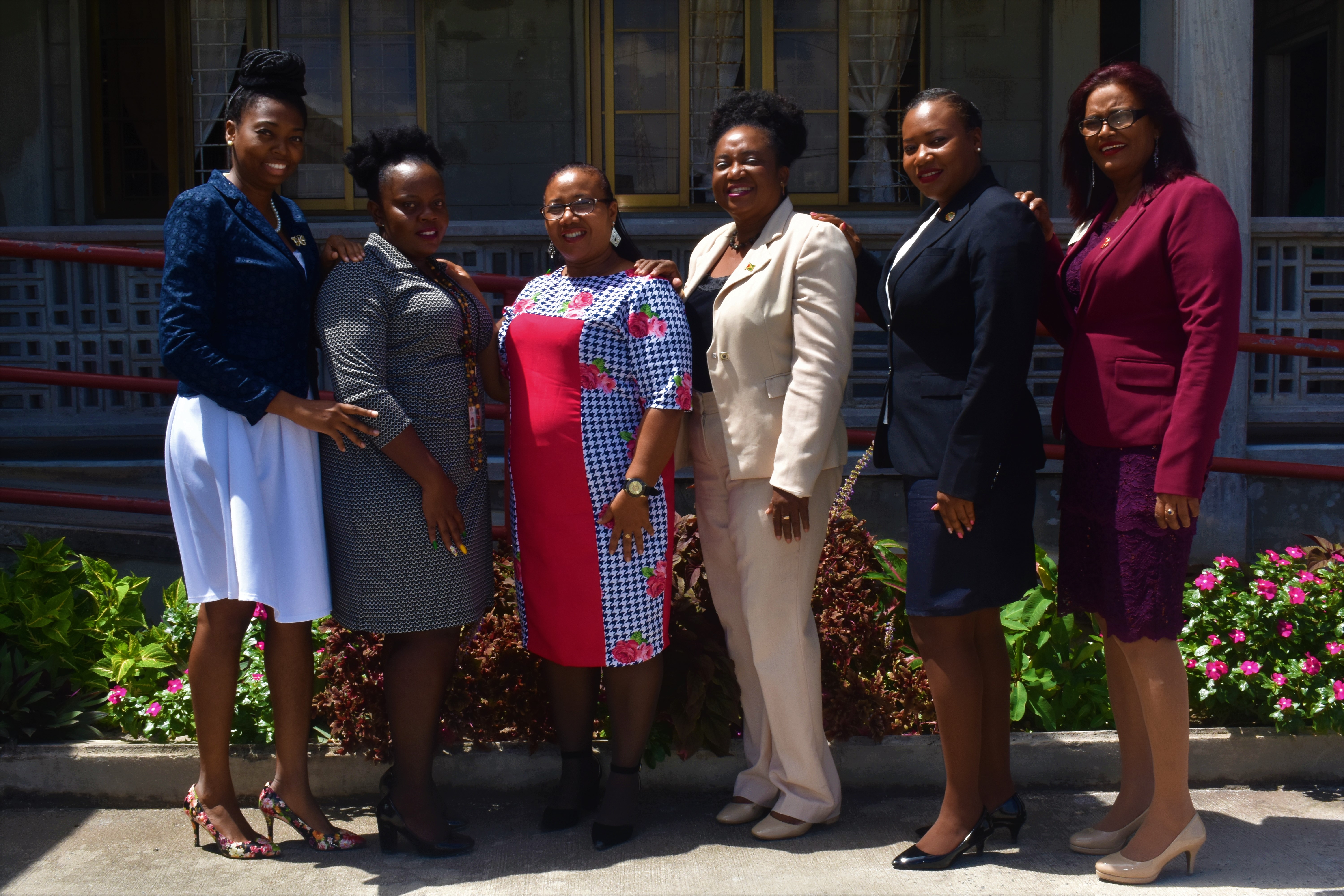 Indigenous Communities, patients of the Georgetown Public Hospital Cooperation and other Public Hospitals continue to benefit from initiatives aimed at improving the social and welfare aspect of living.
Social Work is a profession that has been developed to administer to the very large and complex Human Service System put in place by society.
The Ministry in collaboration with sister Ministries and Agencies have developed a creative and artful approach to effectively working with individuals, families, groups, and communities that are struggling with problems.
To this end, the Ministry is on a Mission to adequately address social and welfare issues in villages and communities by improving access to quality social services, in particular, Health and Welfare for all Indigenous Peoples.
The Ministry's Health and Welfare Department which is headed by Senior Social Worker-Health and Welfare Ms. Pauline Welch, and is supported by Social Worker Onika Bishop and two Welfare Officer Ms. Juliet Kissoon and Singh, a Staff nurse and a Nursing assistant.
The staff has been working with the Indigenous Peoples' led by respective village Toshaos to facilitate late Birth Registration for persons who were never registered and those who do not have Birth Certificates and collaborate with the Administration and the Medical Social Work Department of the Georgetown Public Hospital and other Public Hospitals to provide support to indigenous persons seeking medical attention.
The staff also work collaboratively with the Ministry of Public Health, Ministry of Social Protection and the Ministry of Public Security on Health, Labour, Welfare and Social Service, provide Care and Counseling to persons visiting the Ministry for assistance and the provision of financial Assistance for burial, medical treatment in difficult circumstances.
The Ministry through the Hinterland Scholarship Department also continues to play a critical role in providing support to students residing at the student dormitory with individual and group counselling sessions based on situations that may arise.
Sessions are also carried out with immediate family members of students based on the gravity of the situation.
Social Workers are also teased with attending school meetings, to represent students in order for them to be able to monitor their academic and social progress.
Community outreaches such as regional visits, allows Social Workers to be able to 'stand in the student's shoes' to understand why some positive or negative behaviours are exhibited.
Positive Reinforcements are a part of the daily activity and students are rewarded when necessary.
Senior Social Worker at the Dormitory Mrs. Rosamond Daly emphasized that "networking with other organizations is critical to the daily work especially in situations where the Social Worker is unable to help the students' competently and is therefore referred to agencies that are equipped with efficient staff. Such as health care professionals, the Police, Probation Officers among others".
She added that "in their quest to ensure the student's welfare, programme are designed, with the students input which will be beneficial to the choices they make and to make them aware of the many ills of society".
Providing mentorships through motivational speakers to enable interactive communications on what is trending in order for students to be well rounded to adapt to any environment are also carried out.
Over the past three and a half years, the Government through the Ministry of Indigenous Peoples' Affairs has invested in excess of three hundred million dollars to ensure the welfare and health of the Indigenous peoples' are adequately addressed.
Meanwhile, International Social Work Month was first observed in March 1963, with the purpose to encourage public support for this profession.
World Social Work Day is being observe on the 19th March under the theme 'Promoting the Importance of Human Relationships'.
On this day Social workers worldwide, stand together to celebrate the achievements of the profession and take the theme message into their communities, workplaces and to their governments to raise awareness of the impact the profession has made worldwide.