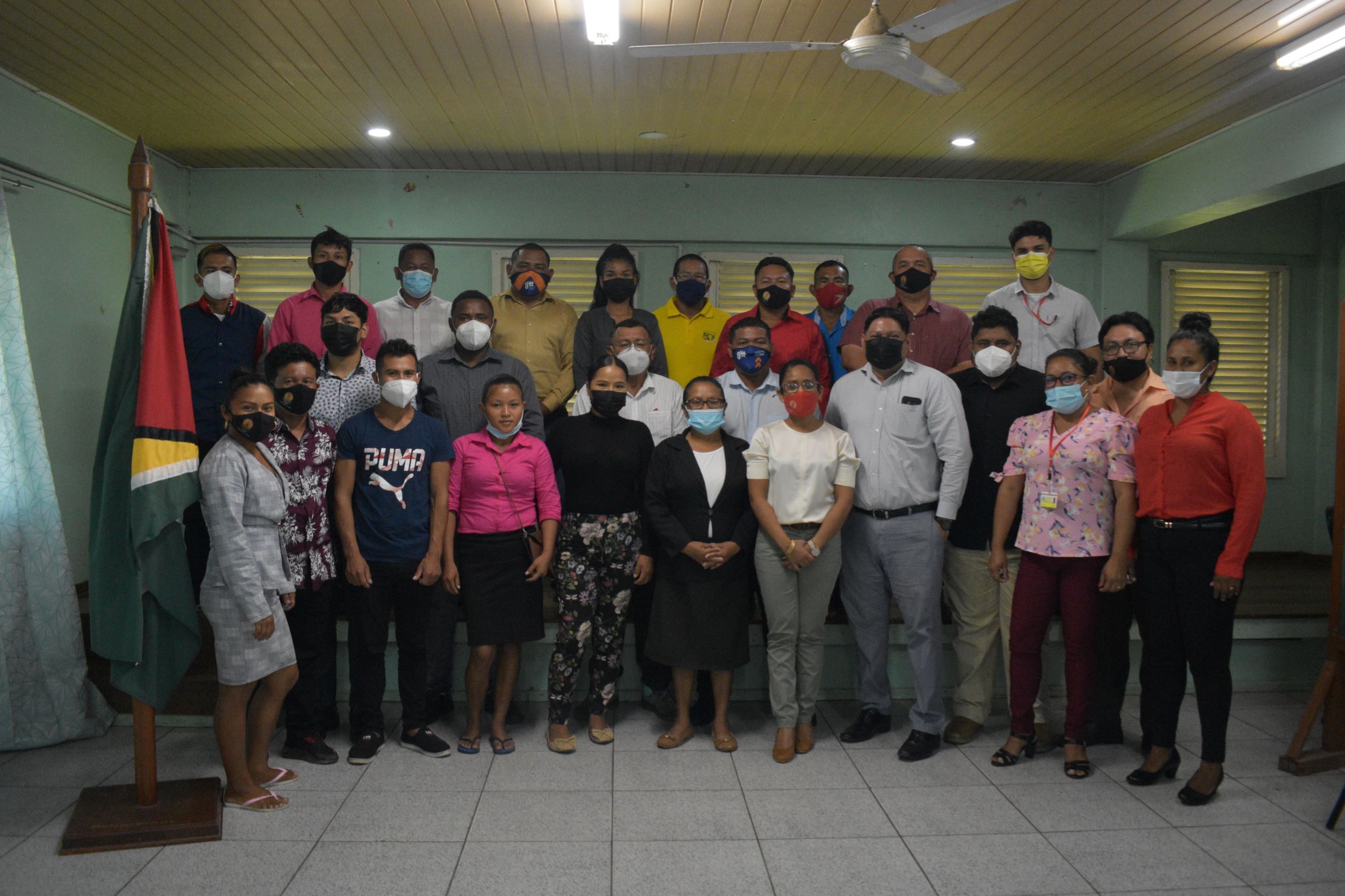 Twenty-three Community Development Officers (CDO), from various villages and communities across the country, have received a boost in their capacities following a two-day's CDO Skills-Training Programme facilitated by the Ministry of Amerindian Affairs.
The training exercise was conducted from February 11 to February 12, 2021, at the Hinterland Scholarship Dormitory, and included workshops in the following areas: reporting format, monitoring and evaluation of projects, Project proposal writing, The Amerindian Act Roles and Functions of Village Council and Toshao, and Village Council Elections.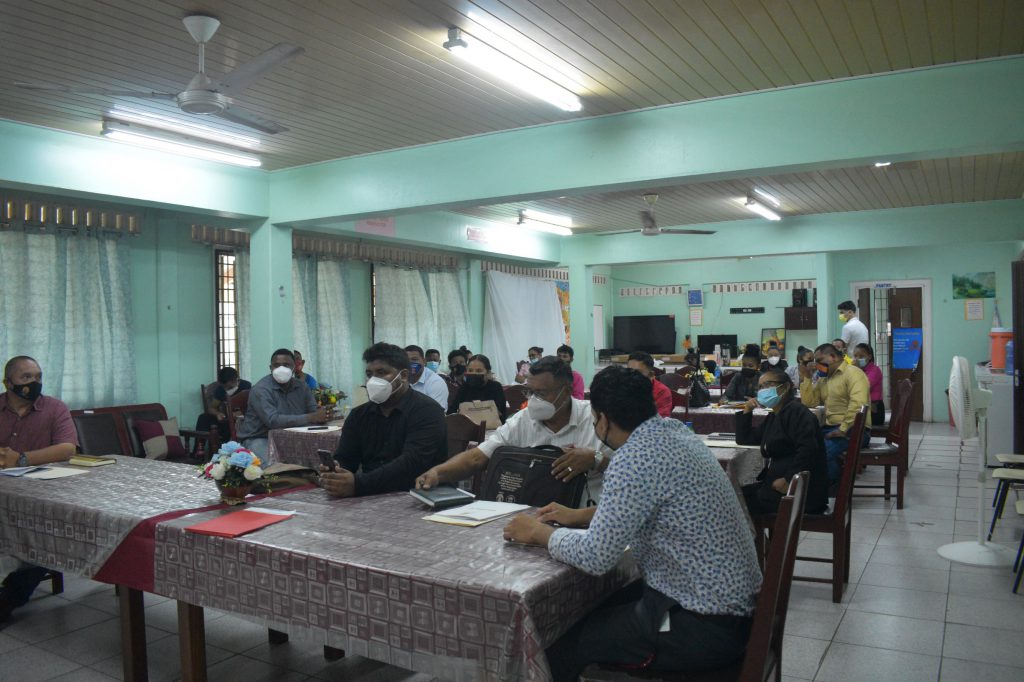 CDOs are the vital link between the Ministry and the village councils and their objective is to coordinate the Ministry's programmes within Amerindian communities and provide feedback between MOAA and the Village councils.
Head of MOAA's Governance Department, Principle Regional Development Officer (PRDO) Mr. Anil Roberts underscored that, "the training is pivotal for the CDO's, our ministry and our communities, because we are looking to have our field officers give the best service possible in 2021 and years to come. Our Minister and Ministry, value enhancing the capacities of our staff, and this is just a start."
When asked how has the training benefitted him so far, CDO for Region 10 (Upper Demerara-Berbice) , Joel Barnes stated "I've learnt a great deal as a new CDO, I've learnt extensively about the Amerindian act,and the legalities as it pertains to elections, I believe that what we've learned from the training has better equipped us on how to function effectively as it pertains to delivering the best quality service to our Amerindian people."
Meanwhile, Manley Thomas, CDO of South Rupununi Villages, Region Nine (Upper Takutu-Upper Essequibo) also shared his experience from the training.
"I would have grasped a wide knowledge of understanding the functions of a CDO and how the Amerindian act plays a vital role in executing the duties of the Ministry of Amerindian Affairs. More so, the interpretation of the Act and explaining key points on different sections of it. In terms of Traditional Knowledge, the ways of our great fathers should be passed down and must be respected by our Government and other stakeholders. This too must be implemented into a legislation," Thomas said.
The mentors at the training included: Attorney-at-Law Miriam Andrew-Ming, PRDO Anil Roberts, Management Development Officers (John Ramsingh, Alexi La Rose, Orlando Shuman and Eliza Bascome), Sean Mendonca of the Environmental Protection Agency, and Mr Bissasar Chantamani of Triple 'C' Consultancy.