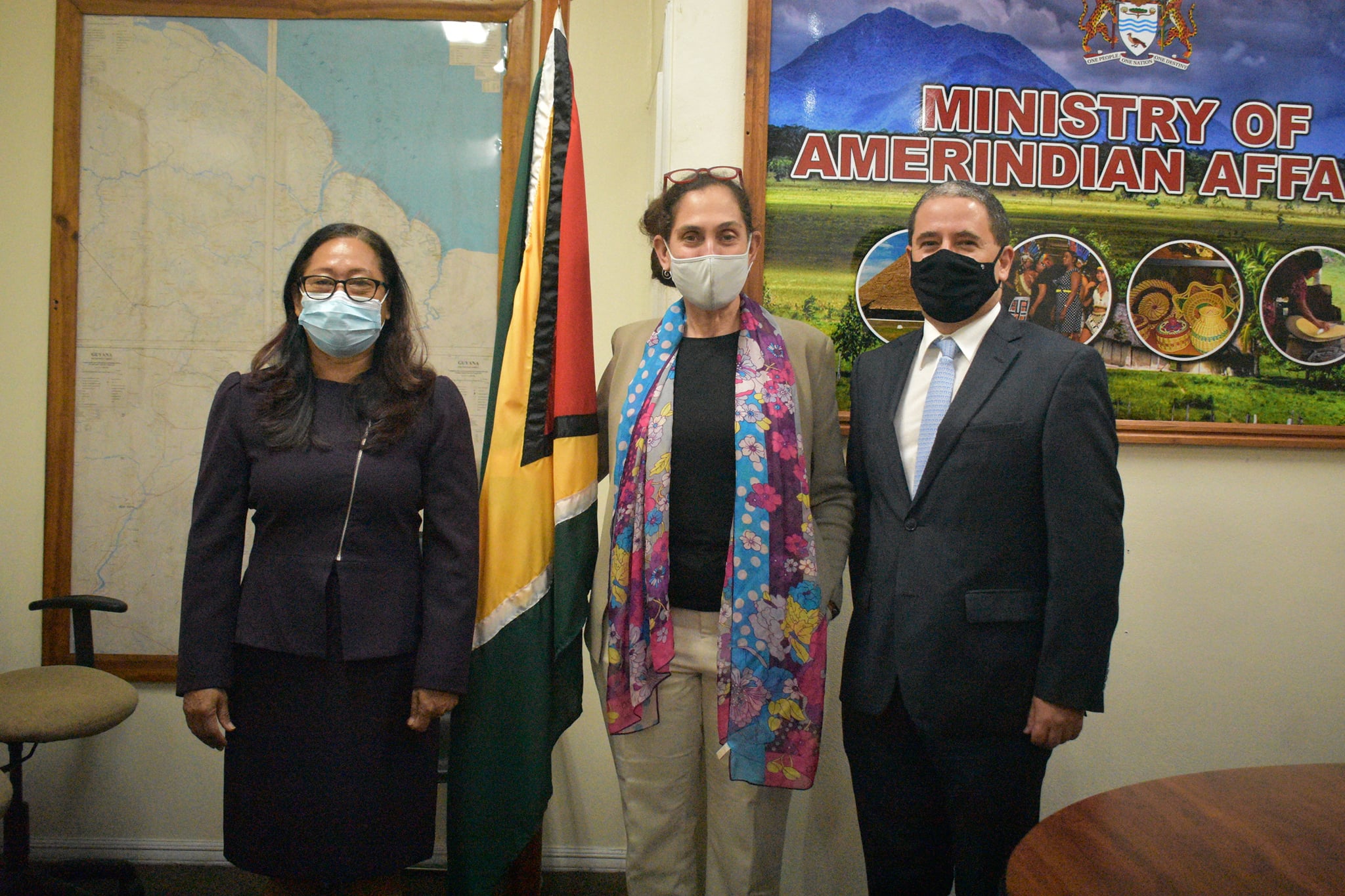 Guyana's newly appointed United Nations (UN) Resident Coordinator, Ms. Yesim Oruc, today paid a courtesy call on the Honourable Minister of Amerindian Affairs, Pauline Sukhai M.P.
The officials met and discussed topics of similar interest at the Ministry's Thomas and Quamina Streets Office. Ms. Oruc of Turkey was appointed UN Resident Coordinator by United Nations Secretary-General António Guterres.
With more than 20 years of experience, Ms. Oruc held leadership positions with the United Nations Development Programme (UNDP), including, most recently, a senior role at the UNDP Representation Office in Washington D.C., USA where she managed key organizational strategies and partnerships.
She also served as UNDP Country Director in Albania and led program and partnership initiatives for UNDP country operations in Romania as well as Turkey.
She holds a master's degree in Middle Eastern studies from the American University in Cairo, Egypt.
Furthermore, a bachelor's degree in political science and comparative governments from Yale University in Connecticut, USA.