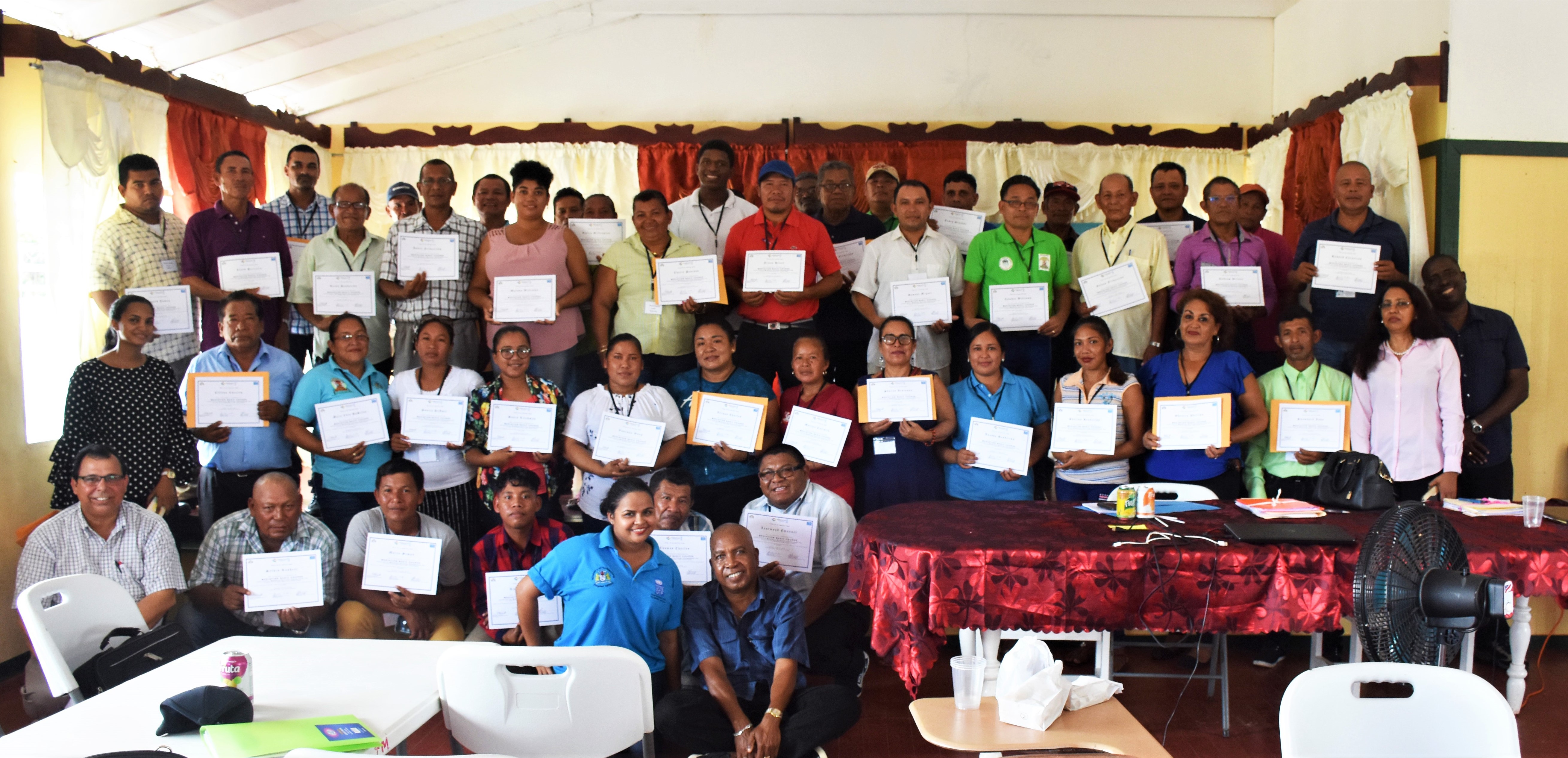 Forty four representatives from sixteen Indigenous villages across Barima/Waini, Region 1 and Pomeroon/Supenaam Region 2 last week successfully completed a two-day Mediation Training.
The training which brought together Toshao's, Senior Councillors, Councillors and Community Development Officers was held on October 21-22 in Mainstay Village, Region 2.

It is a part of the Grievance Redress Mechanism, a component of the Amerindian Land Titling Project being executed by the Ministry of Indigenous Peoples' Affairs.
The villages that participated were Manawarin, Santa Cruz, Santa Rosa, Kwebanna, Waramuri and Mabaruma from Region 1, while Mainstay/Whyaka, Bethany, Mashabo, Capoey, St. Deny's/ Tapakuma, Kabakaburi, St. Monica, Wakapoa and Akawini were the villages participating from Region 2.

The training was facilitated by Mediation Services International aimed at building the capacity of leaders to adequately address issues that may arise in villages.
Several of the participants spoke highly of the training and endeavour to apply and share the knowledge received.
Regional Executive Officer Mr. Denis Jaikarran Snr. was also present and presented certificates to some of the participants.