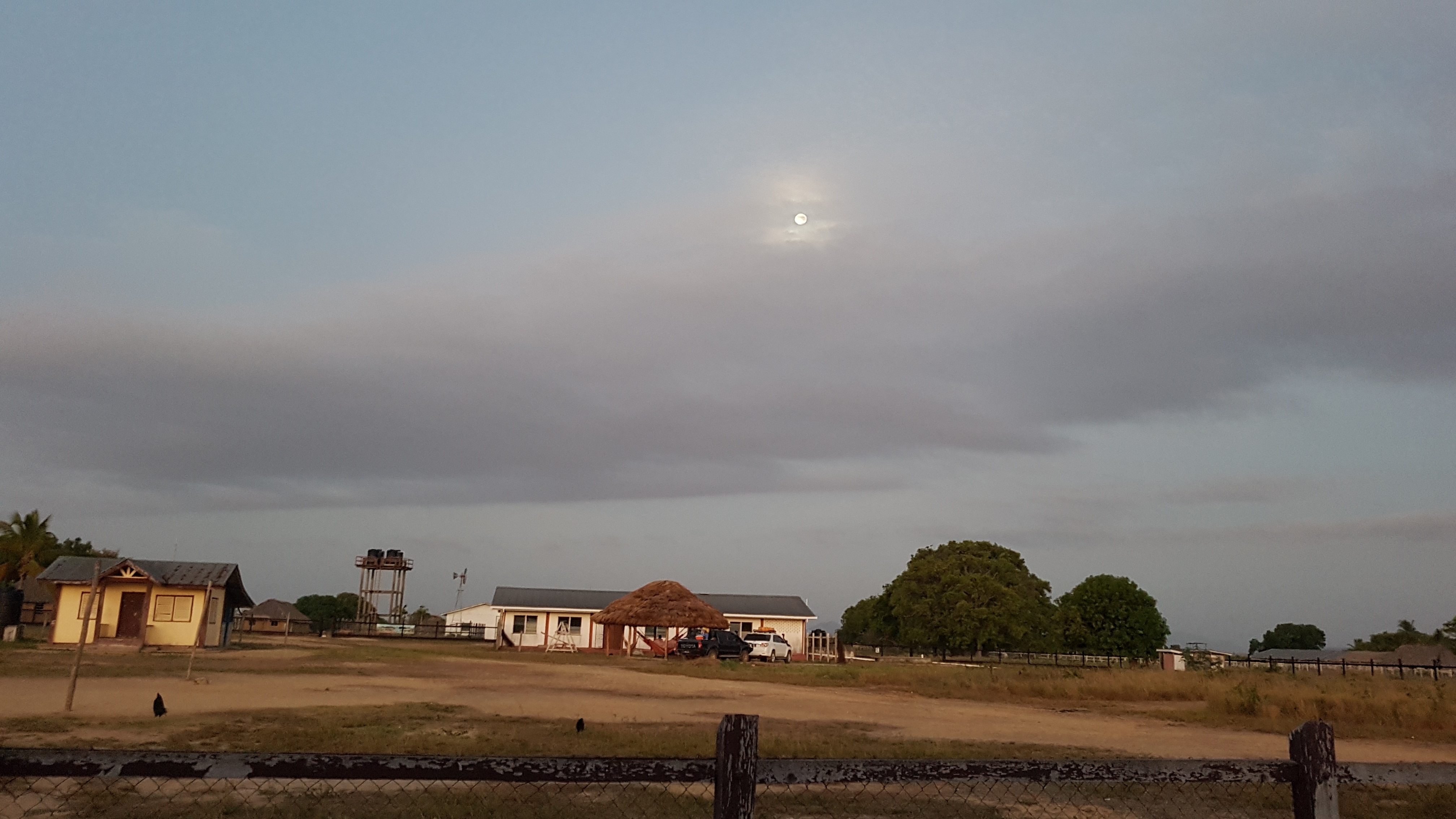 Residents of Katoonarib and Sawariwau Villages in South Central Rupununi, Region 9 are eager to see the establishment of a lucrative business venture which will utilize their home grown peanuts.
Villages in the South/Central area, have long been known for their ability to grow peanuts on a large scale, due to the rich soil type for such investment.
During a Ministerial outreach to the region which was led by Minister within the Ministry of Indigenous Peoples' Affairs Valerie Garrido-Lowe recently, residents expressed a desire to see a peanut processing facility opened in that area.
This will not only create job opportunities there, but also position their villages to be on par with other thriving villages including Paramakatoi in Region 8 that produce the Tomato Ketchup and Salad dressing (Pakaraima Flavours), currently available in supermarkets in Georgetown.
Residents say a few years ago the village operated a peanut butter processing facility, which has since failed due to bad management practices. They had invested some five hundred thousand dollars towards this venture.
One resident explained that of the five hundred thousand dollars received, two hundred thousand was set aside for the village to commence operations "but after a time, the schools had their own Patauranau and Sand Creek and that's how we lost the market".
They are however willing and ready to resuscitate the business, and as such has sought the assistance of the Ministry through Minister Valerie Garrido-Lowe who has promised technical assistance in ensuring the agreed business venture, is a resounding success.
Minister Garrido-Lowe said one important factor to take into consideration when venturing into any business initiative is "market opportunities because when you look at the end of this very nice business idea you have and the marketing end is not good, then the entire business would not be a good investment".
Like the very enterprising Minister she is, the Honorable Minister suggested that "I am looking at raising the bar by producing more, so you can supply supermarkets, and you see all those beautiful bottles and labels they have, like the Tomato ketchup which is just as attractive as any foreign produce on the shelves of the supermarkets, that is what you will have to do with your own".
Minister Garrido-Lowe has since advised residents to meet and further discuss what it is they would want to do and Government will be ready and willing to provide the necessary support.
The Minister has been a force to reckon with, as it relates to creating that enabling environment where villages and communities are becoming self-reliant, and a term most fittingly used (by the Minister) "less dependent on handouts", as Government work in tandem with villages in establishing sustainable economic business ventures.
Among the projects being executed and will soon be executed and closely monitored by Minister Garrido-Lowe are the Cassava Flour Processing Facility in Kwebanna, a Coffee Processing facility in Santa Rosa, which will produce, brand and market the Robusta Coffee and a Fish and Crab Processing facility in Smith Creek are all being executed in Region 1.
There is also a Lapidary Project being established in Monkey Mountain, Region 8, Fruit Farms in Santa Cruz Region 1, and Paruima, Region 7, Tourism Projects in Warapoka, Region 1 and Karasabai, Region 9 along with Rest Shelters in Chenapou and Karisparu, Region 8.
The following projects will be operable in the coming months.
Minister Garrido-Lowe is hard at work, ensuring these projects are realized, since they are intended to bring relief as well as economic benefits to villages to the tune of an estimated ninety million dollars.
Testimony of this success to date is the Pakaraima Flavours, which has already become a household name and Minister Garrido-Lowe said success will always be realized as long as there is wise decision making (planning and execution), faithfulness and commitment.
One farmer was jubilant when she received more than two hundred thousand dollars in time for the Christmas holidays.
To this end, the APNU/AFC Government remains committed to all Guyanese no matter where they are located, to providing them the opportunity to live the "Good Life".