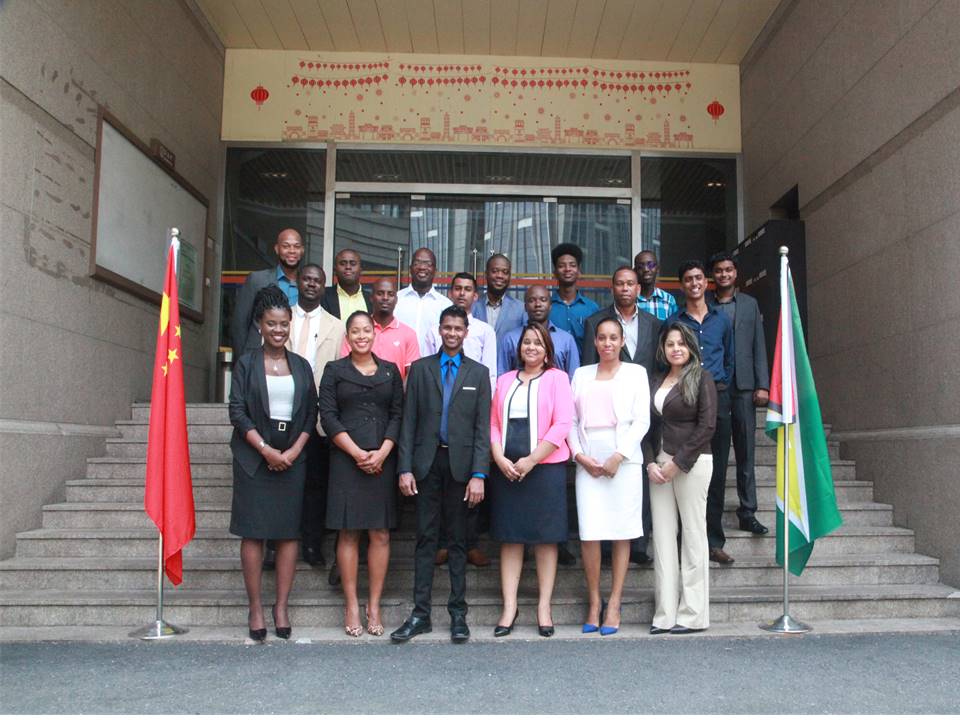 Principal Assistant Secretary General in the Ministry of Indigenous peoples' Affairs Derryann Edinboro was among twenty government officials who successfully participated in a seminar on e-Government and Technology in Shanghai, China.
The team recently returned.
The event was sponsored by the Ministry of Commerce of China and is the 3rd of a series of eight training activities that are part of the China Aid Training Plan to be organized by CIFAL Shanghai throughout 2017.
The twenty-day seminar focused on ensuring the use of technology through not only enhanced service delivery but also to empower citizens through participation in public policy decision-making while strengthening trust in Government.
The Guyanese contingent was given the opportunity to embrace the benefits of e-Government, the models of e-Government, the challenges and barriers to its implementation as well as management.
Deputy Chief of the Department of Foreign Economic Cooperation on the Shanghai Municipal Commission of Commerce Ms. Liu Beimini, Deputy Director of CIFAL Shanghai Mr. Yugang Wu and General Manager of the National Data Management Authority of Guyana Mr. Francis Oliver Simmons inaugurated the event.
The importance of the seminar which is aimed at fostering collaboration and knowledge exchange between Guyana and China were highlighted.
It took place at the International Innovation Base of the Shanghai Academy of Social Sciences.