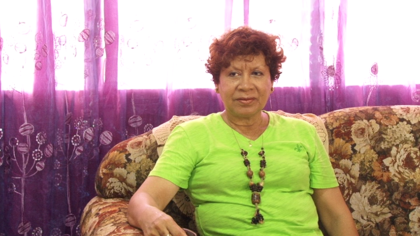 GINA, GUYANA.
Minister within the Ministry of Indigenous Peoples' Affairs, Valerie Garrido-Lowe has confirmed that all outstanding payments have been paid to both facilitators and participants of the Hinterland Employment and Youth Service (HEYS) programme.
The Minister also said that all payments in the future will be handled by the Regional Administrations.
There have been a number of hiccups as it relates to the payment of facilitators and participants.
"I am happy to say that we have solved those problems so to speak because now the monies are being awarded to the regions, so the region is paying them now, so there is no problem there anymore. They are getting their monies," the Minister stated.  The move, the Minister said, is one that should have been done a long time ago.
The HEYS programme is currently being conducted in 112 indigenous communities where persons between the ages of 16 and 35 years are given the opportunity to learn a skill.
The first batch of participants of the programme is expected to graduate next month with a new batch slated to commence training no later than July 2017.
Minister Garrido-Lowe reiterated that the programme is there to empower Indigenous youths who do not have access to technical training centres within or close to their communities. Retired professionals and other skilled individuals were also employed to facilitate this programme in the respective communities.
The youths are being trained and certified in areas such as garment construction, carpentry, joinery and entrepreneurship. It entails six months each of classroom and practical training. Participants also benefit from a stipend, as well as business mentoring.
The sum of $991M has been allocated for the HEYS programme in the 2017 national budget.