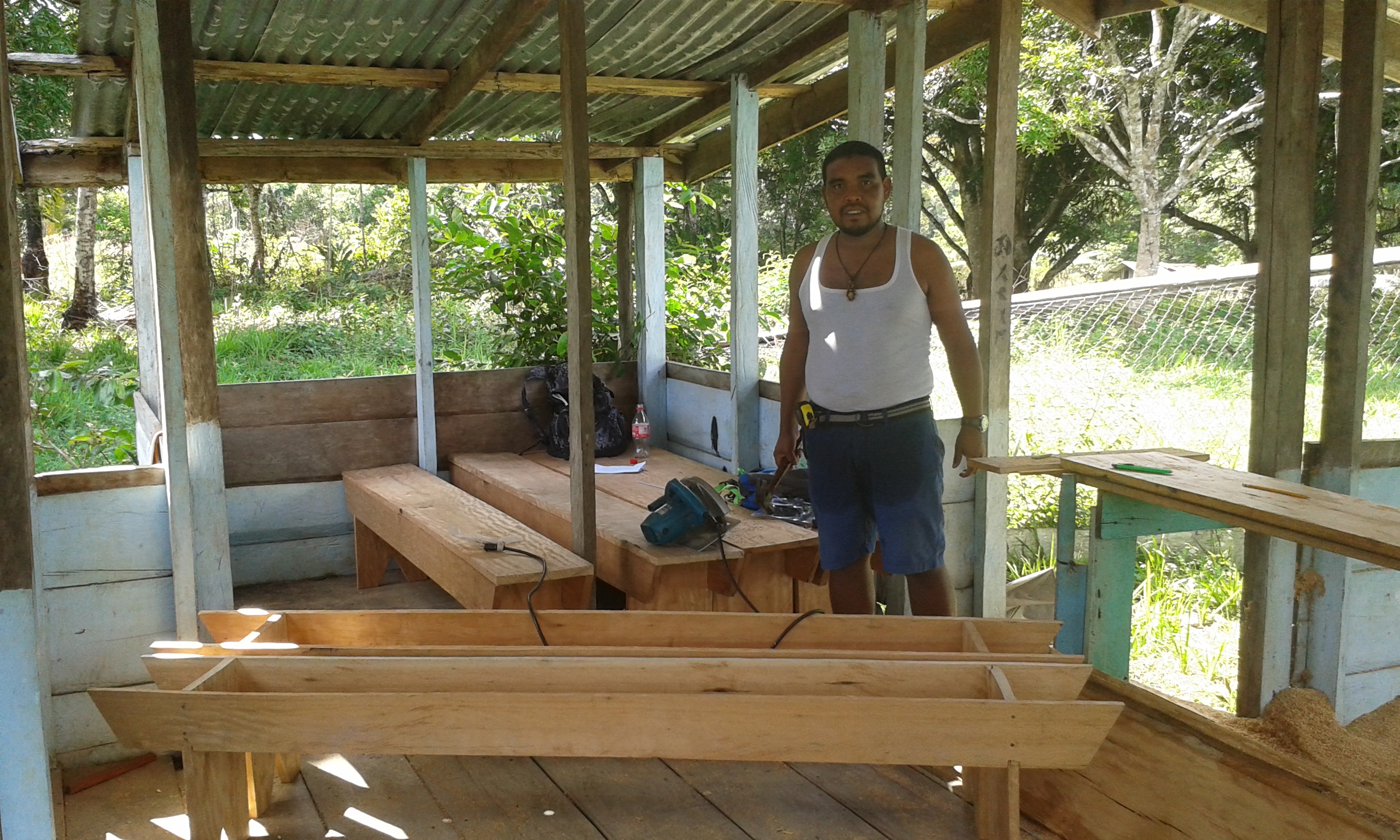 Youths from the Hinterland are optimistic cooperate Guyana and the Government will support their carpentry and joinery efforts an initiative being undertaken in the ongoing Hinterland Employment and Youth Service HEYS Program.
The Youth program which is a one year initiative is intended to create that enabling environment where youth can become self-sufficient.
While Indigenous peoples are known for their creative aptitude adding value to their product is critical, thus the drive from the young men and women to hone their carpentry and joinery skills.
Youth in region seven and eight in particular are producing a variety of quality furniture including tables, chairs/rocking chairs, desks, cupboards, bed frames, stools among other items and it is their hope that organizations will be willing to purchase these items.
The youth are optimistic that the Ministries of Education and Public Health and village councils can support them by purchasing these items to furnish school buildings, health centers and the respective village offices and guest houses.
The same can be said for youth involved in garment construction, cake decorating/catering, electrical installation, auto-mechanics and information technology.
Their expertise can be equally utilized. The women are sewing clothing including pants, shirts, ladies tops, skirts, and also involved in embroidery and knitting.
The tourism drive is also thriving since they are assessing their potential target markets and working assiduously to make this a reality.
Since the commencement of the program youth are upbeat owing to the fact that the program has enabled them to learn innovative skills that can results in financial and other benefits.
During the 2016 Heritage activities in Region Nine Vice President and Minister of Indigenous Peoples' Affairs Sydney Allicock emphasized that "Guyana is on the move and quickly being recognized, while there are hiccups things are moving on, things are moving quicker than I thought personally and for you to be on that train we have to respect time."
The Minister cited the HEYS Program as one such initiative and according to him our youth are learning skills which will take them through life "that is why we have the training of our young people we are paying our young people to learn it is a support to your own learning."
Approximately two thousand youth from across Guyana are assured of positively contributing to society when they successfully complete the HEYS Program.