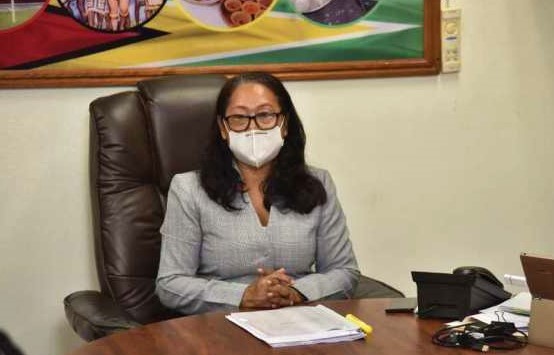 Minister of Amerindian Affairs, Hon. Pauline Sukhai, has disclosed that the People's Progressive Party Civic (PPP/C), will be reintroducing the Information and Communications Technology (ICT) hubs in the hinterland.
Speaking at a recent media briefing, Minister Sukhai explained that the project will be done in collaboration with the Ministry of Public Works.
The ICT Hubs will be established in communities which would not have had prior, and these will be equipped with a minimum of 25 computers.
Minister Sukhai noted that the PPP/C Government will prioritise Information and Communications Technology as a strategic catalyst for accelerating economic and social development across Guyana; particularly in the hinterland.
"We are going to reintroduce that project to the hinterland communities where every village will have their internet hub equipped with computers, a minimum of 20 computers so they will be able to communicate not only for socialising but also for emergencies and supporting production, agriculture and marketing."
Currently, many of the very remote villages still use the traditional form of communicating via radio sets. These sets are old and have not been repaired or replaced over the years.
Before 2015, the PPP/C Government had started a programme aimed at modernising Guyana through ICT.
This programme saw ICT labs being constructed and equipped in several communities and schools in the hinterland. Moreover, the One Laptop Per Family (OLPF) programme was created in aid of ensuring that every Guyanese, throughout the country, has access to information technology.
Report /Image Credits: Department of Public Information