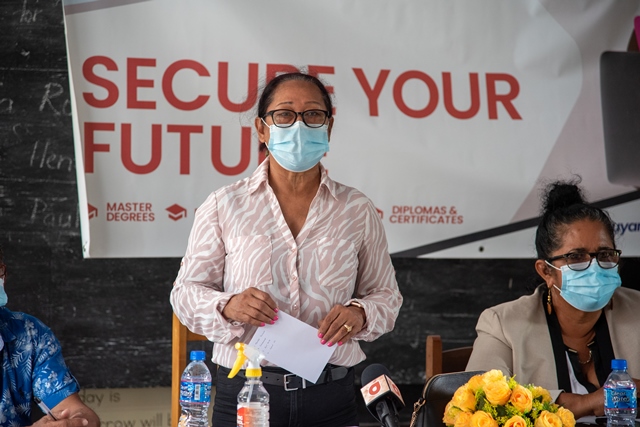 The Government's Information and Communications Technology (ICT) initiative will allow residents of Amerindian communities to benefit from the 20,000 online scholarship programme says Minister of Amerindian Affairs, Hon. Pauline Sukhai.
Minister Sukhai asserted this during an outreach to Capoey, Region Two on Tuesday.
Residents were urged to capitalize on the scholarship initiative, facilitated through the Guyana Online Academy of Learning (GOAL) and residents were urged to take advantage of it.
Internet connectivity has always been a challenge to hinterland communities like Capoey .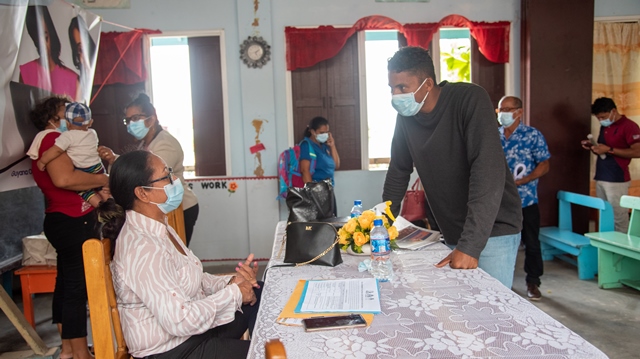 In its previous term, the then PPP/C Government initiated a phased project to connect some 200 communities, Minister Sukhai said.
Having said that, the former administration discontinued same, and replaced with a less effective programme. Minister Sukhai said the Government has returned and will reestablish the project.
ICT Hubs
Since taking office, the PPP/C has made provisions for the establishment of ICT hubs in the various Amerindian communities. It included $1 million for refurbishing and furnishing of existing facilities and $2 million for the construction of new hubs for communities without.
"Those internet connectivity portals were not strong enough and it cannot serve the purpose of the original project because the original project was intended to be the connectivity to everything; farmers could use it to connect to markets; women could use it to empower themselves; youths could use it to educate themselves; children use could use it to research their school projects; where teachers and health workers could it to enhance their research," she said.
Project Manager under the Prime Minister's Office, Mr. Ronald Harsaywak continuously assesses the progress of the ICT facilities.
A total of 50 community support officer have already received training in managing the hubs operation.
"If you see the connection between the online scholarship and the need for speed to connect the villages, the village council will see that they have a priority to their people because for us to realise the scholarship opportunities for villages without connectivity, it means the only other option is for you to buy data plan which is an expensive thing"
Batteries and 40,000-watt panels will be installed, along with laptops, printers, security cameras, and televisions when the building is complete.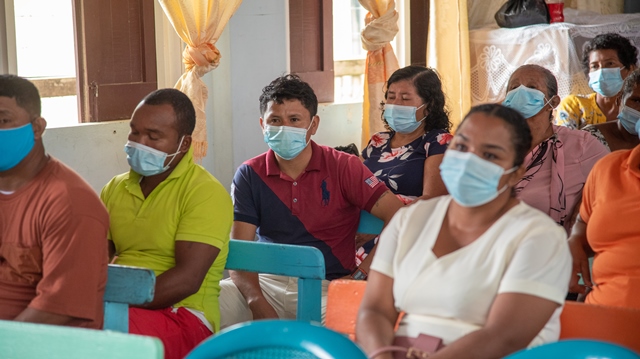 Moreover, Regional Chairperson, Ms. Vilma Da Silva also urged persons to take advantage of the opportunity being provided by the scholarships.
Regional Executive Officer, Mr. Devanand Ramdatt was also present at the outreach.