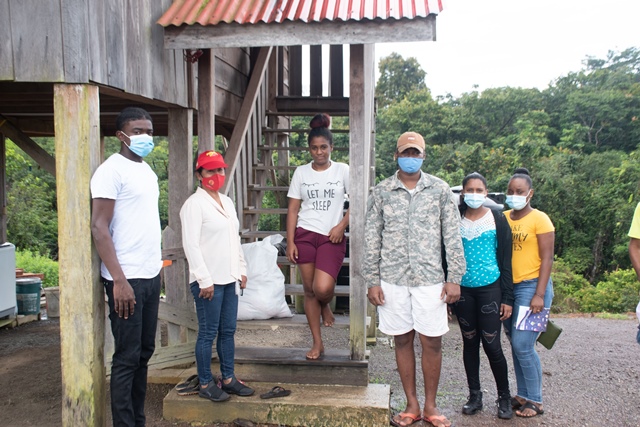 Hundreds of households in Mahdia and surrounding communities in Region Eight (Potaro-Siparuni) were beneficaries of COVID-19 food relief hampers.
Minister of Amerindian Affairs, Hon. Pauline Sukhai on Wednesday spearheaded the distribution of the hampers in the town.
This is as a result of a partnership between the Regional Democratic Council (RDC), the Civil Defence Commission (CDC), and the Ministry of Amerindian Affairs.
"We are hoping that as a Government we bring some level of support and relief to the families from the impact of COVID-19," Minister noted.
Additionally, Minister Sukhai said the support to residents follows the successful disbursement of the $25,000 COVID-19 cash grants to households in the region.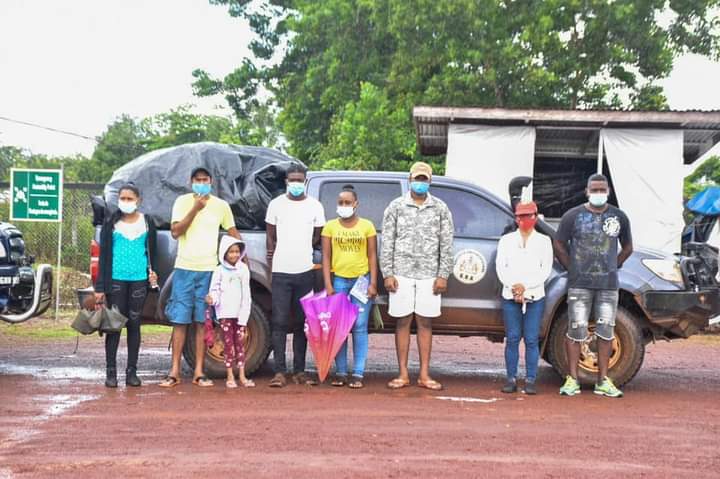 Moreover, Minister Sukhai called on civil society to continue to play a role in supporting the Administration's humanitarian efforts amid the pandemic.
"We have always, as a Government, encourage the civil society in supporting a good cause, I think the COVID-19 pandemic is not one which Government should tackle alone. So, anyone who has the resources and the capacity to chip in and support communities is free to do so."
Residents expressed their appreciation for the relief supplies which included canned goods, rice, and other food items.
As such, Wednesday's exercise will continue for the remainder of the week.
Regional Chairman, Mr. Headley Pio, and Community Support Officers supported the distribution of the hampers.
(Story and Photo: Department of Public Information)