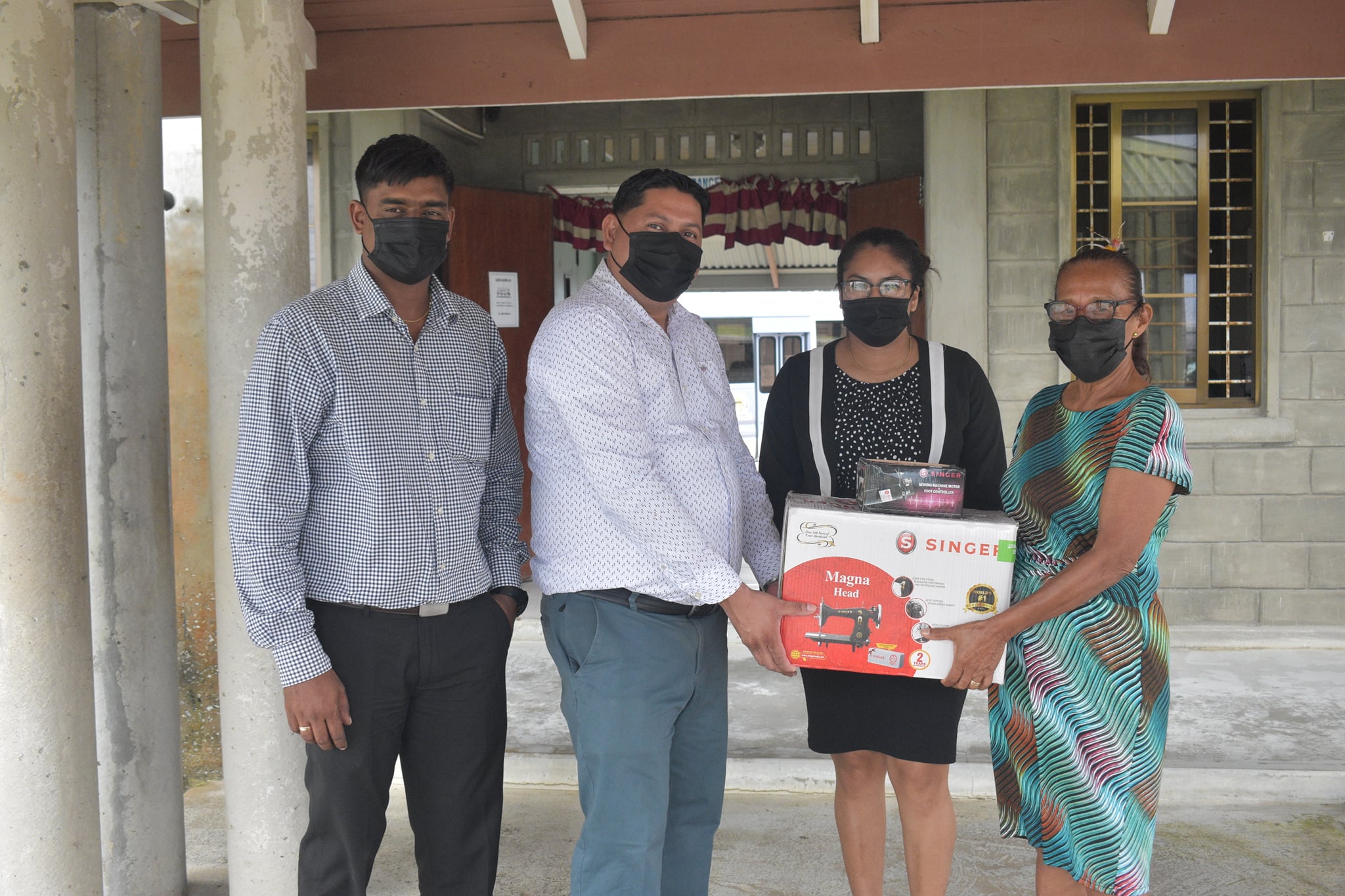 Parliamentary Secretary at the Ministry of Amerindian Affairs, Ms. Sarah Browne, and Deputy Permanent Secretary, Mr. Ryan Toolsiram today handed over a number of agricultural tools and other equipment to the village of Mainstay/Whyaka, Region Two.
Collecting the items was Toshao Yvonne Pearson at the Hinterland Scholarship Student Dormitory, Liliendaal on Tuesday (June 15).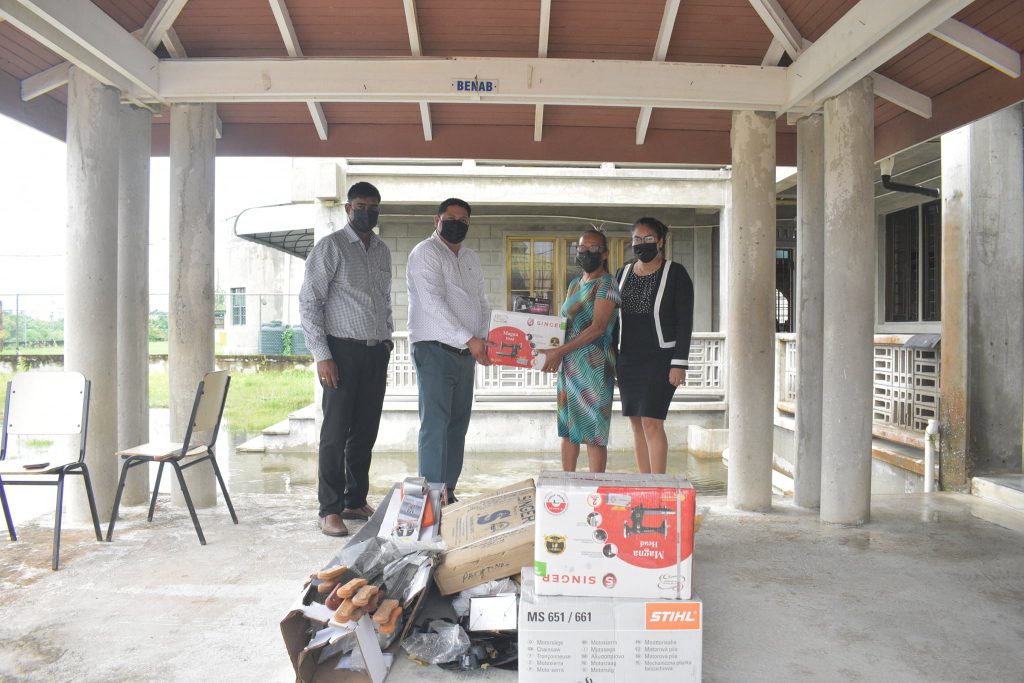 The items handed over included sewing machines, a brush cutter set, tractor slasher, a chainsaw, cutlasses, pitch forks, hoes and spades.
Therefore, the equipment will benefit the community's women group, farmers, and residents holistically.
Moreover, Programme Coordinator, Mr. Besham Ramsaywack was also present at the handing over.