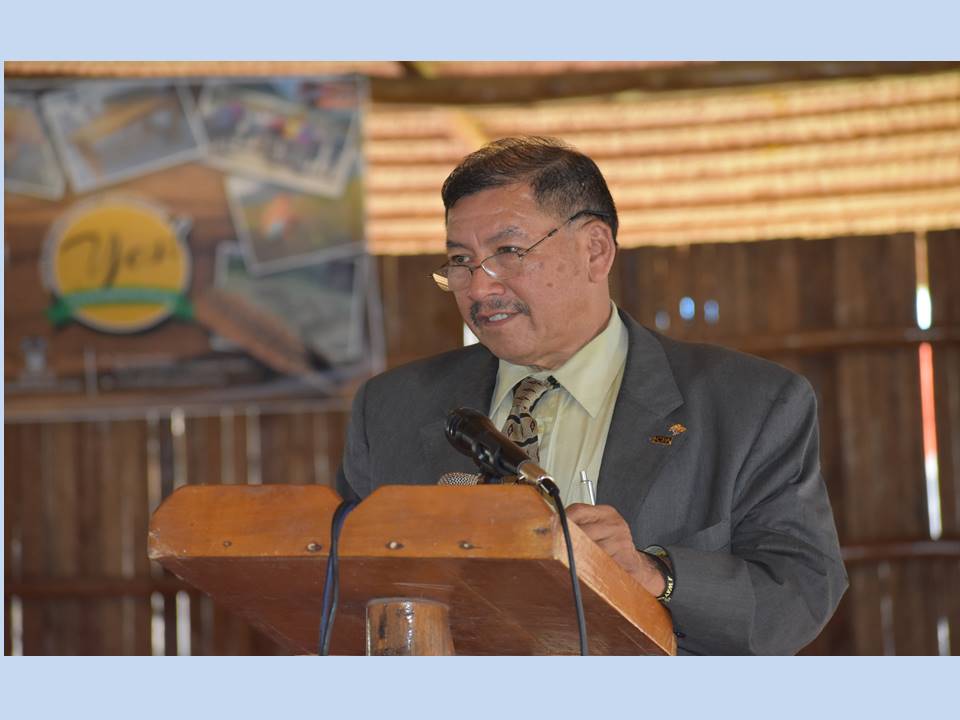 Vice President and Minister of Indigenous  Peoples' Affairs Sydney Allicock has underscored the sterling contributions the Indigenous Peoples' of Guyana has and continue to make in the development of Guyana.
Minister Allicock's commendations come as the world prepares to observe International Day of the World's Indigenous Peoples on Wednesday August 9, 2017.
Minister Allicock said "the nine indigenous peoples' or nations of Guyana have from time immemorial lived in harmony with the natural environment and by so doing have ensured the integrity of the ecosystems which are vital to the sustenance of all forms of life".
He added that "the Ministry of Indigenous People's Affairs and the Government of Guyana recognize and celebrate the tremendous contribution of the Indigenous Peoples of Guyana, to our country's rich cultural heritage and to the preservation of our environment and ecosystems. The culture and way of life of Guyana's nine indigenous peoples are inextricably interwoven into the beautiful mosaic of Guyana's cultural legacy and make our country richer for it".
The Minister reminded of the Ministry and the Government commitment "to the rights of Indigenous peoples and in particular children and youth to quality education and health is given priority and celebrate the fact that today, indigenous peoples serve in all spheres of professional and other endeavors  and at every level of nation building".
He said that despite the many challenges which still confront Guyana's indigenous "the Ministry and Government renew its commitment to ensure that all outstanding land and resource rights issues of the indigenous peoples of Guyana are resolved in an amicable and just manner in keeping with the highest standards of human rights and applicable law".
According to the United Nations, there are an estimated 370 million Indigenous people in the world, living across 90 countries which make up less than five percent of the world's population but however, account for 15 percent of the poorest.
International Day of the World's Indigenous Peoples is observed on August 9, annually.