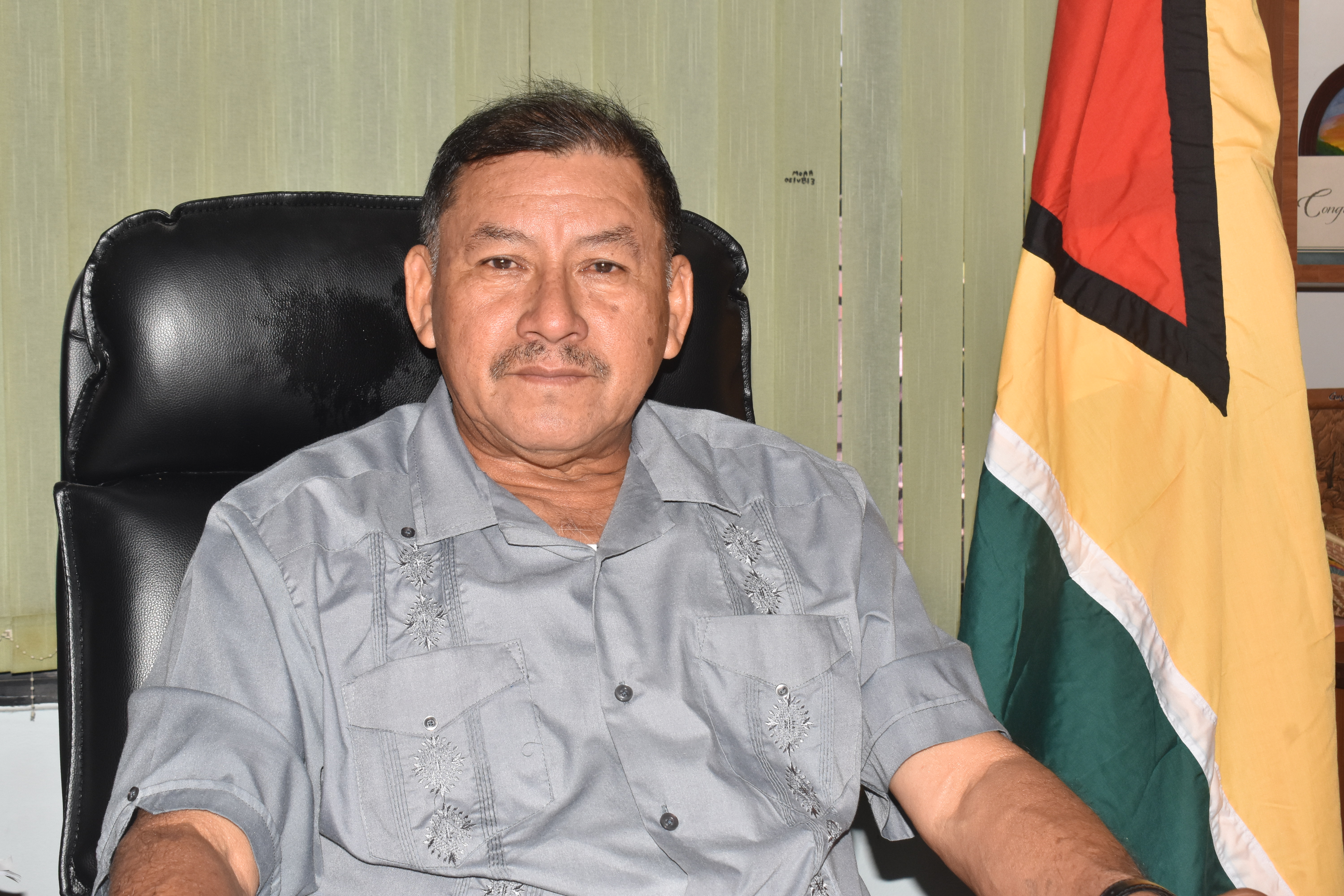 Vice President and Minister of Indigenous Peoples' Affairs Sydney says he is confident that Budget 2019 when presented by Finance Minister Winston Jordan this coming Monday, will give every Guyanese hope for a productive future.
Minister Allicock on Friday noted that the indigenous people in particular will continue to reap immense benefits, building from the foundation which was put in place when the collation Government entered office in 2015.
He said the Government has always presented annual budgets that cater to the need of every strata of society and following-on from the "Fit and Proper" Budget which was presented in 2018, is confident that Budget 2019 will cater for further advancements.
"Budget 2019 will definitely give hope, and I'm also confident that it will give our young people the opportunity to excel in their areas of expertise I'm seeing that young people are finding themselves and their skills will help them to grow with the support that the ministry will be giving. It will be one for the communities and with the limited resources that we have, we have seen the willingness of communities if not all, the majority on board with projects that enable them to have economic benefits".
He added that budgets presented over the past three years sought to bridge that division among the people particularly in the hinterland, which was evident when the David Granger led coalition Government took office.
He said Government is mindful of such, and steps have been taken to ensure cohesiveness is realized in keeping with its mandate of fostering a cohesive nation.
"When we came into Government we noticed the division of communities, politically mainly and in some instances we had religions division where we noticed about six religions groups not necessarily agreeing should and we have been able to work with those communities to look at the bigger picture for the sake of humanity".
One such critical area according to the Minister, is taking strategic measures to address the social ills of society and as such "we have been able to have welfare officers placed in various regions that did not have prior to now and they are doing a great job out there, and while it is not perfect, we continue to find the weaknesses, persons in communities who are very articulate they have great vision, and the approach is to listen and to allow the people on their own strength come up with ideas that at the Ministry and the Government will support".
Ten welfare officers are currently in the employ of the Ministry and are spread across the Hinterland to better serve the indigenous population. This improvement was catered for in the 2018 National Budget.
Meanwhile, Minister Allicock also reflected on strides made due to strategic budgetary allocation over the three-year span, pointed to thriving sustainable economic activities through youth initiatives coming out from the Hinterland Employment Youth Service (HEYS) Program, Bina Hill Institute and training provided through the Institute of Applied Science and Technology.
The Minister is optimistic that Budget 2019 will continue with Governments developmental agenda of ensuring Guyana is poised to realize tremendous benefits.
Budget 2019 will be presented on Monday, November 26 in the National Assembly.