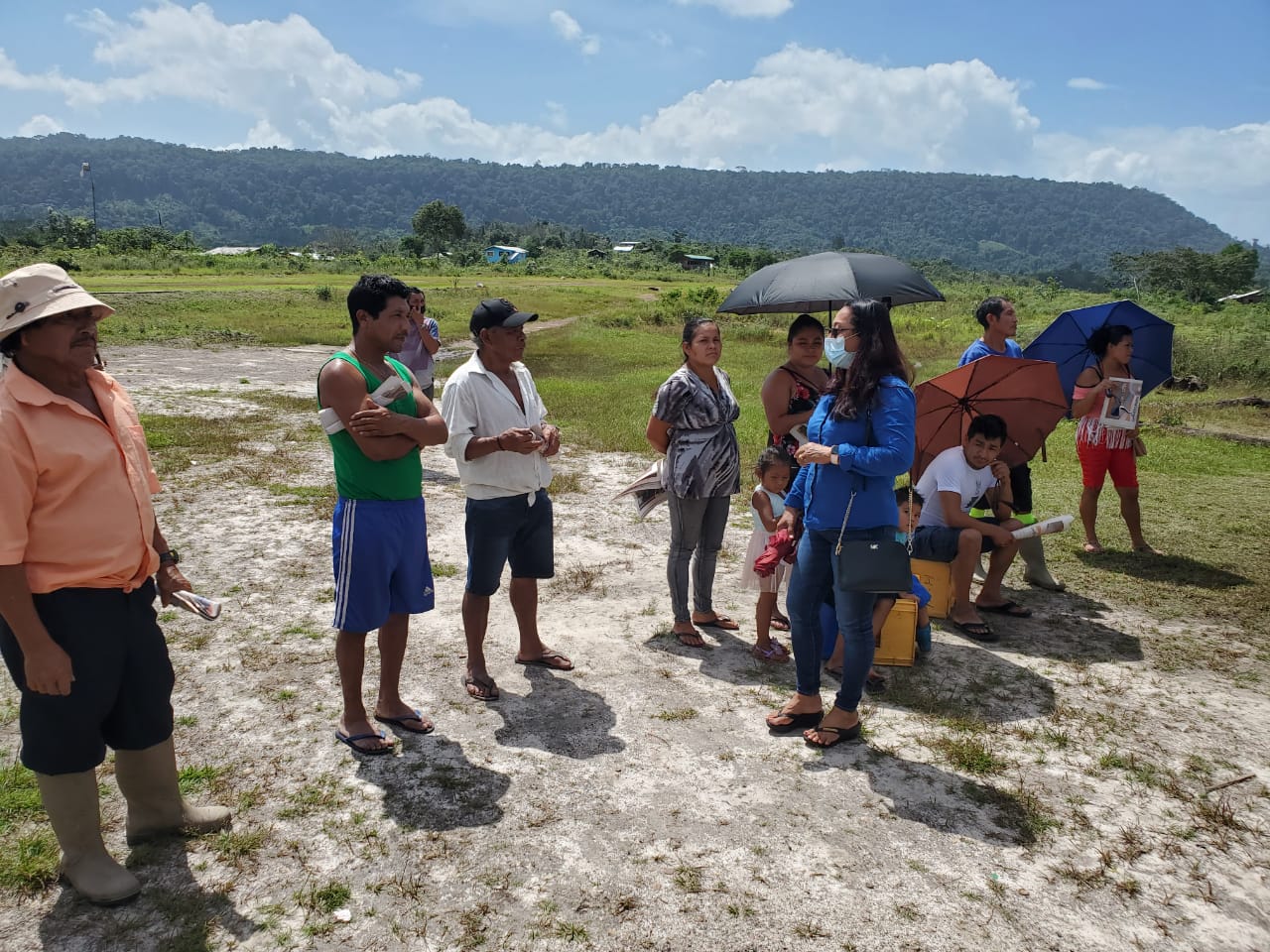 During the present flooding disaster, President Irfaan Ali's administration is working overtime to provide country-wide relief to flood-affected citizens.
Therefore, Hon. Pauline Sukhai Minister of Amerindian Affairs is assiduously carrying out this mandate in Amerindian villages across the country.
On June 12-13th Minister Sukhai and a team visited Chenapou Village, Region Eight to conduct flood impact assessments and deliver relief supplies to flood-affected villagers.
Many residents who suffered losses after their homes and farms went underwater were paid a visit by Minister Sukhai.
Additionally, Toshao Stanford John received 126 food hampers and a chain saw to aid residents of the village.
The Minister also inspected cassava roots reaped by residents which started to decay despite efforts to save them.
Regional Councillors and Senior Regional Development Officer Kurt Pereira accompanied Minister Sukhai on her visit over the weekend.