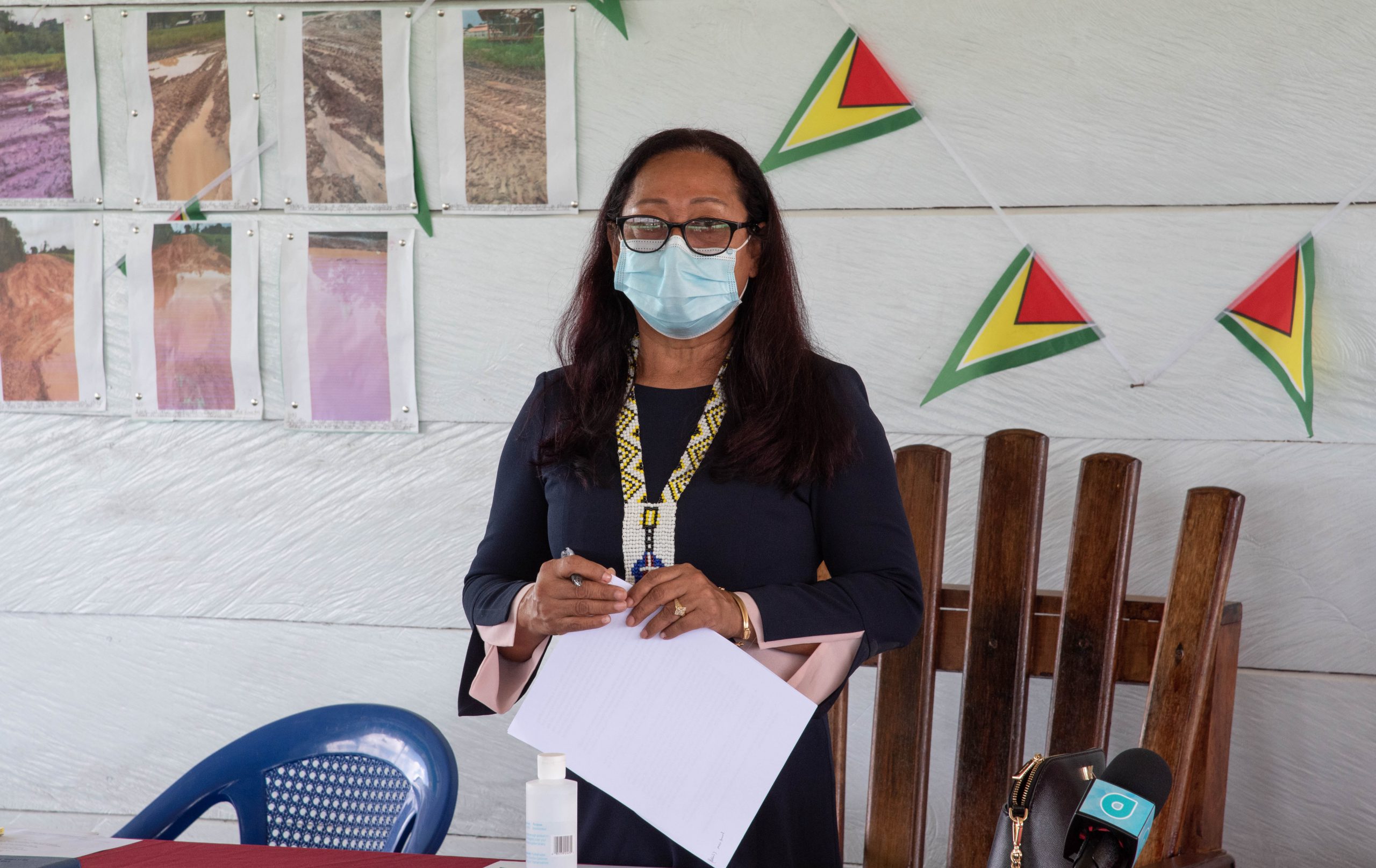 Minister of Amerindian Affairs, Hon. Pauline Sukhai led a team of officials, to conduct outreaches on the Guyana/Venezuela border controversy.
The villages visited were Baramita and Matthews Ridge, in Region One.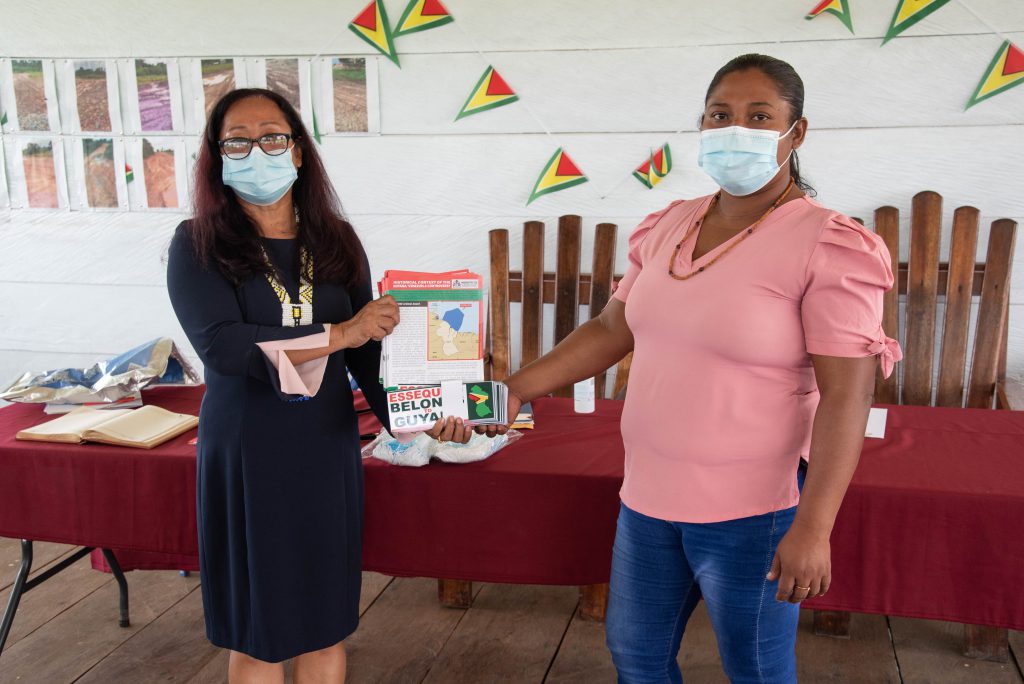 During the informative session, the Honorable Minister shared important pieces of information all Guyanese should know.
"I want to highlight and underscore that need for us to be in unity on this matter and therefore, we must support the position of our government…because as a nation, we have to secure our independence. We have to secure the future for our children and we also have to secure our future as a nation," she said
The Minister added, "Everyone including all Guyanese should know that this claim has no basis in history, violates international laws, and is a direct threat to our survival as a people and our future as an independent nation."
Remarks were also offered by MOFA's, Director of Frontiers Ms. Donnette Streete, and Retired Major General Joseph Singh.
The outreaches are organized by the Ministry of Foreign Affairs and International Cooperation and are aimed at sensitizing frontline communities on the decades-old issue.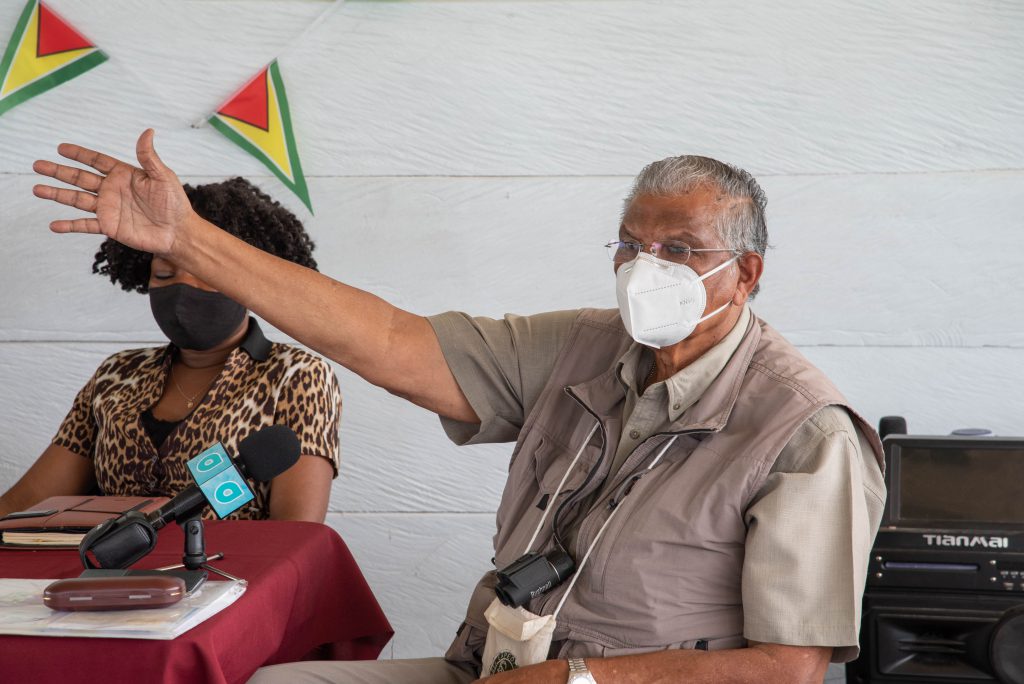 In addition, it serves to inform Guyanese of the ongoing efforts by the PPP/C Government to address the issue at various levels and to register concerns on the matter.
Moreover, Maps, pamphlets, bumper stickers, and flash drives with loaded information in various indigenous languages are among the approaches to sensitize a wider span of persons in bordering communities.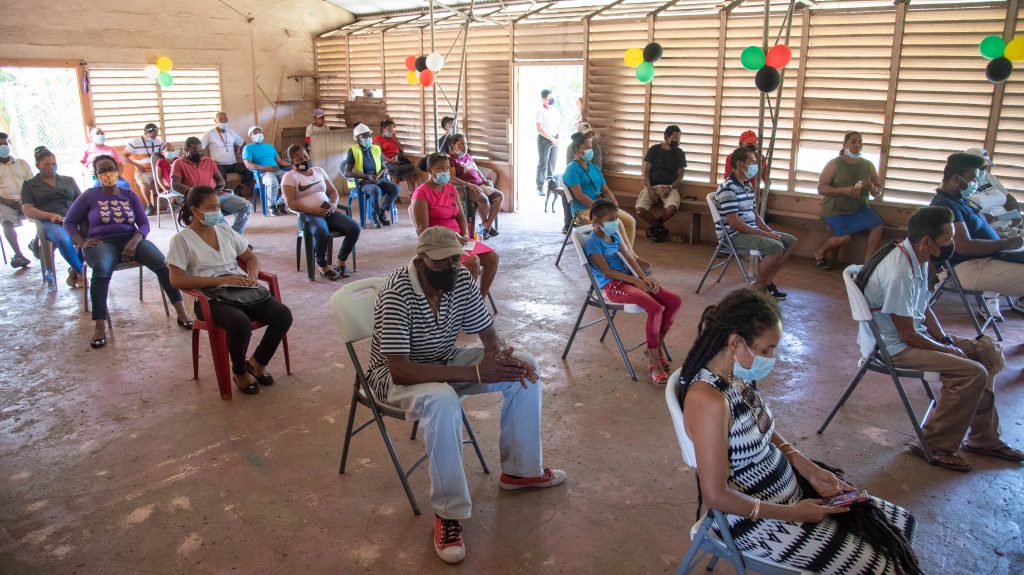 Minister Sukhai was accompanied by Regional Chairman, Brentnol Ashley, Retired Major General Joseph Singh, Director of Frontiers of the Ministry of Foreign Affairs, Ms. Donnette Streete, and Public Diplomacy Personnel Ms. Gomin Camacho.