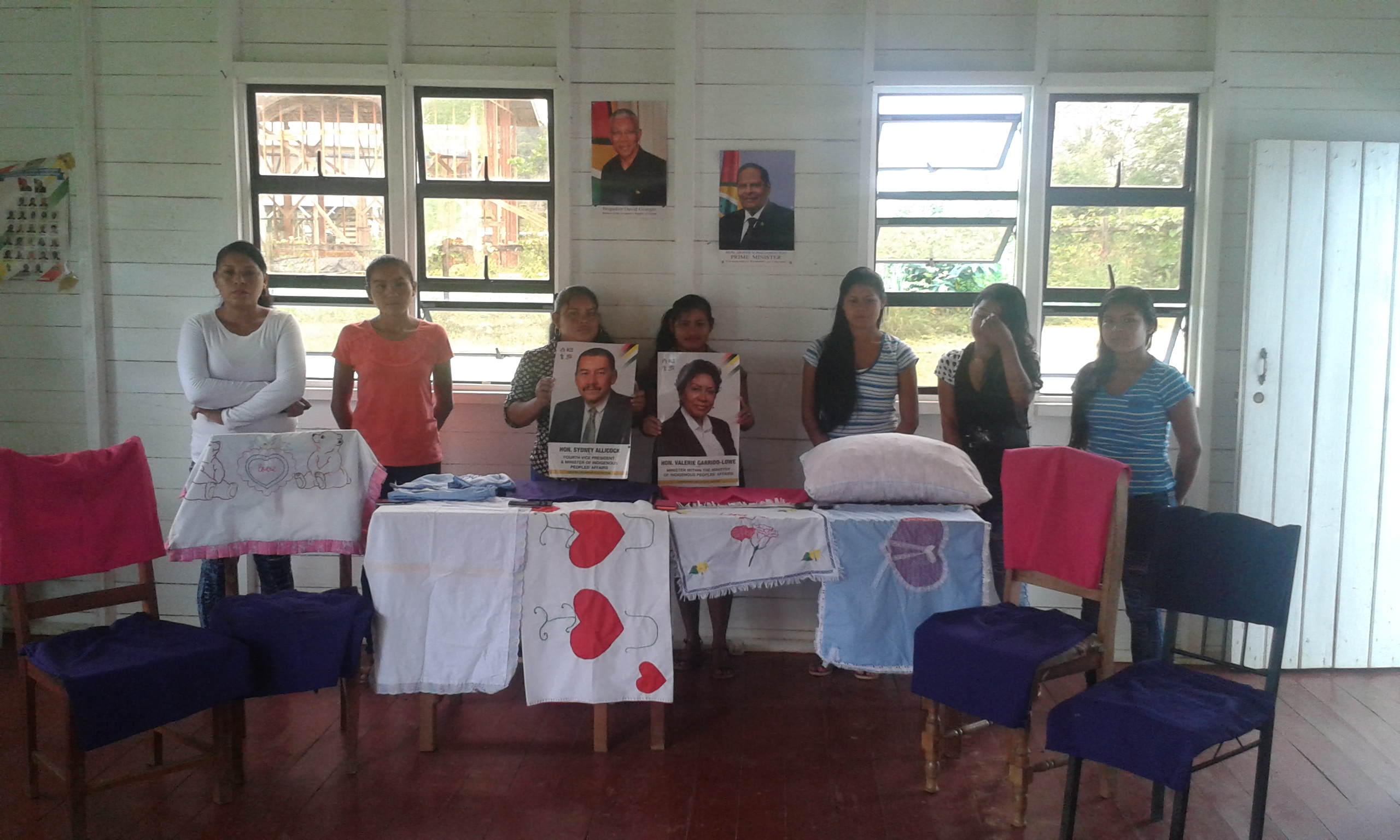 More than one thousand nine hundred youth countrywide have benefited from a government initiated Youth Program the Hinterland Employment and Youth Service HEYS.
The areas of study includes Capacity Building (Math & English), Concentrated Life Experience (Life Skills), Tourism, Agriculture and Vocational Skills (Carpentry, Catering, embroidery, garment construction among other areas).
During an interview Minister within the Ministry Valerie Garrido-Lowe indicated that she is satisfied with the level of enthusiasm shown by the youth particularly in the area of honing their vocational skills.
In this regard, the youth came in for commendations from the Minister for capitalizing on the available resources.
However, Minister Garrido-Lowe voiced some amount of disappointment with the delays experienced in delivering work materials for the vocational aspect of the program, some of which she noted are unavoidable.
Timely release of finances to procure materials among other thing has been cited as the main setback.
The Minister nevertheless said once this aspect is sorted out, every effort will be made to ensure villages receive the necessary tools and equipment needed for the executing of the program.
The HEYS Program is aimed at creating sustainable jobs while providing youths with the skills in preparation for the world of work.
Because of the integrated progressive nature of the program, youths will be able to maximize their full potential whether it is socially or economically.
Additionally, given the reality that the new agriculture frontier will be the hinterland, the youth involved will be empowered to start businesses in a range of sectors including agro-based, information technology, industrial technology, arts, food processing and textiles.
Facilitators and youth alike grasped the opportunity to exploit in a positive way which seeks to empower and bring about the necessary development within respective villages.