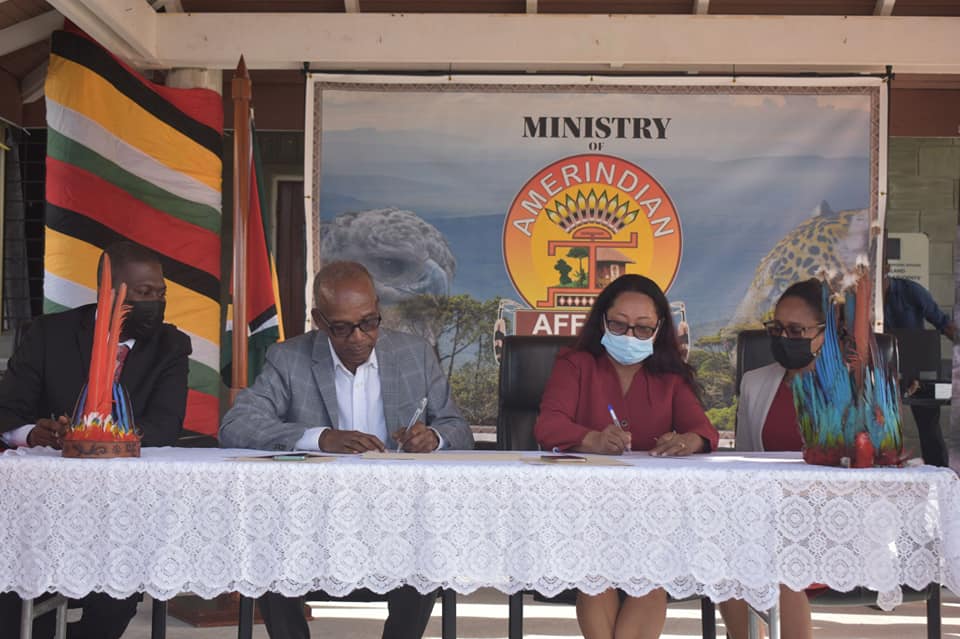 .A collaboration between the Ministries of Amerindian Affairs and Labour- Board of Industrial Training will see some 440 community service officers (CSO) being exposed to theoretical and practical training in two critical areas for community development over a six month period.
The partnership was sealed with the signing of a Memorandum of Agreement by Hon. Ministers Pauline Sukhai and Hon. Joseph Hamilton today at the Hinterland Scholarship Dormitory.
The skill training will allow the CSOs to acquire the proficiencies needed to troubleshoot, operate/install, and maintain community equipment.
The areas of training are: Field Operation and Maintenance of Tractors, Introduction to Solar Installation and Maintenance.
Minister Hamilton during remarks, underlined the importance of the youths being trained in the aforementioned areas.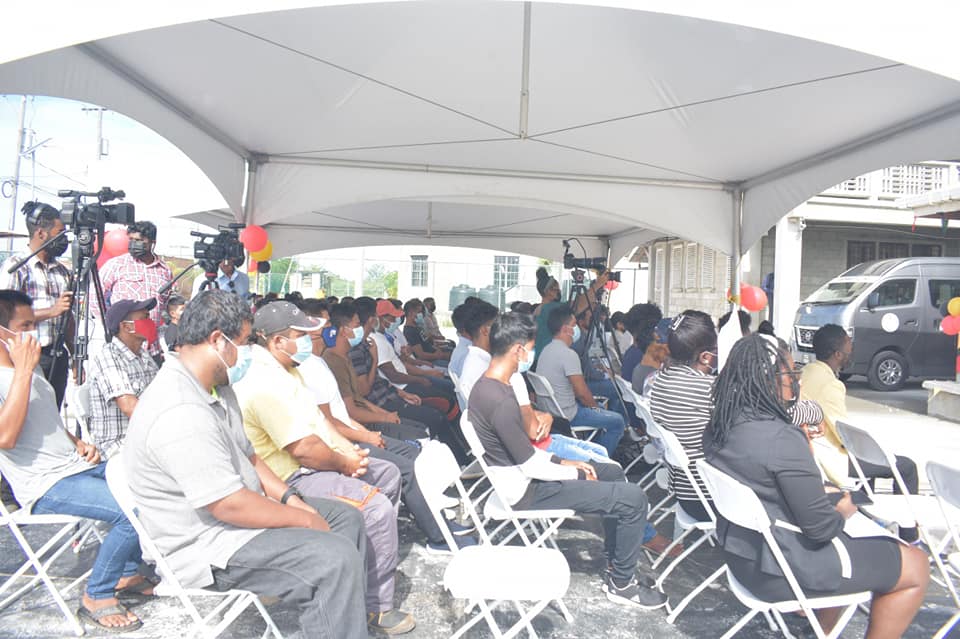 "What is important, and why you are important is because these tractors must always keep working because it is part of a bigger government vision to ensure that the Amerindian communities are secured."
In admonishing the participants to seek out new skills, Minister Hamilton underscored that only a multi-skilled and talented person will survive development.
"A one talent one skilled person cannot survive the next five or ten years, so therefore you young people you have to become multitalented and multiskilled, you can't be comfortable. As much as this training you will complete it, don't resign yourself…. only the multitalented and multiskilled persons would be able to survive development."
Meanwhile, Minister Sukhai emphasized on the numerous functions of the community service officers, noting that a major part of the programme is to ensure that the CSOs are equipped with the necessary capabilities to bolster community development.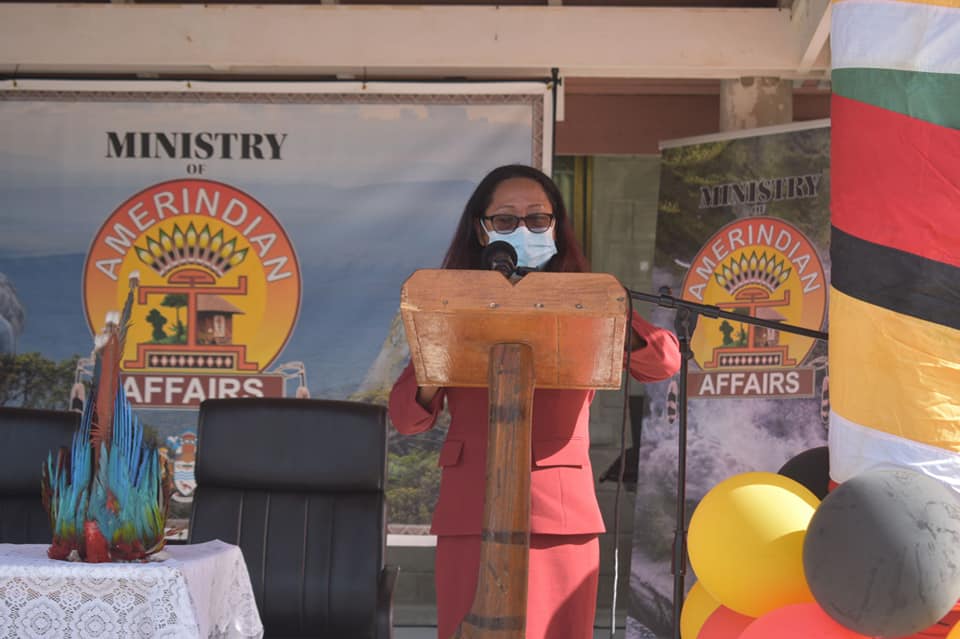 "The CSO program is not only an attachment to your village council and to provide support for your village development…our Government also budgeted for training to be imparted to these CSOs."
She added that the training aspect which specifically focuses on solar installation and maintenance will tremendously support the rolling out of the solar panel distribution within the hinterland and riverine communities.
On a closing note, the Minister reiterated that the signing of the MOA is evidence of the Government's commitment to enhancing its human resource.
Also offering remarks at the event was Chief Executive Officer of BIT, Richard Maughn.
MOAA's Permanent Secretary , Sharon Hicks were among the officials present at the signing ceremony.
Some $39.2M was set aside to fund the skills training programme.
The programme is expected to conclude on December 1, 2021.