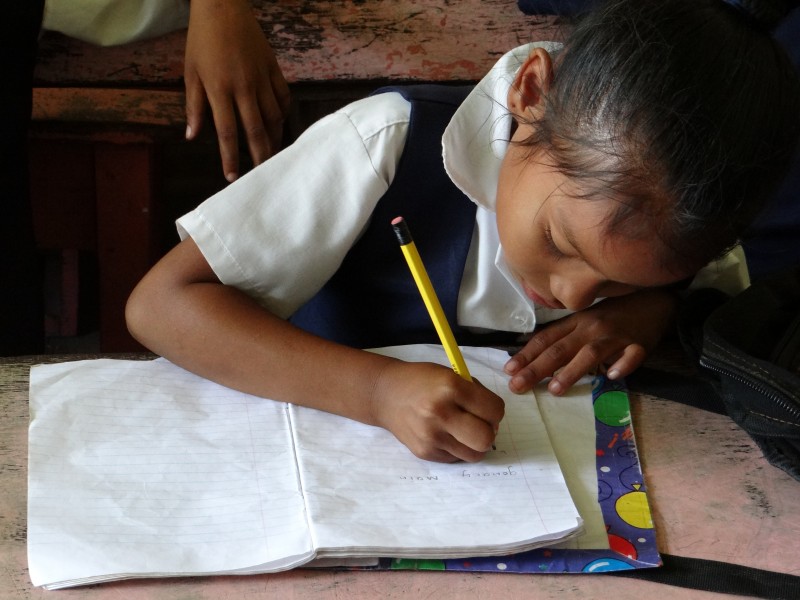 Vice President and Minister of Indigenous Peoples' Affairs Sydney Allicock has reiterated the necessity of introducing early childhood education when he delivered the feature address at the launch of the Ministry of Education's Early Childhood Education Project at the Pegasus, Kingston.
The project is a collaborative effort between the Ministry of Education, Guyana, the Ministry of Indigenous Peoples' Affairs, and Global Partnership for Education, the World Bank and SGC Creative was launched under the slogan "Read, Play, Love."
The launch was also attended by First Lady Mrs. Sandra Granger and Minister within the Ministry of Indigenous Peoples' Affairs Valerie Garrido-Lowe.
The Ministry was deemed armor bearers for the Ministry of Education and Minister Allicock on behalf of the Indigenous Affairs Ministry said he is honored to be a part of this great initiative undertaken by the Ministry of Education.
"I feel that this is very timely for the building of this nation where we have early childhood education, at this time in the history of Guyana there is so much that is expected they are signs that Guyana is going to become a great country we cannot wait until the greatness comes we have to begin that preparation and there is no other way than preparing our young people to be the champions of our destiny."
September is designated Education Month and according to Minister Allicock he is pleased that the incumbent David Granger led coalition Government has taken the necessary steps to reunite the country at the most opportune time.
"Some persons have never gone to see Guyana they've always been here and think that Guyana is like this but Guyana is beautiful, Guyana has value and the efforts that are being made to unite the country is through communication and we believe through this program you have communication then you have information then you have power and if you have power if used properly and constructively then you have a great nation and a great nation is what we want for our people to enjoy," the Minister as well as advocate assured.
The Minister reminded that the indigenous peoples have significantly contributed to the development of Guyana and there is no stopping now since from time immemorial because of the way the nation's first peoples lived and by understanding the laws of nature, the forest proved to be very good to them.
Mr. Allicock who has received several accolades for his sterling contributions towards economically fruitful conservation practices is also featured in a short film which further accentuates the fact that a prosperous nation starts with early childhood education.
First lady Mrs. Sandra Granger was also acknowledged for her unwavering commitment to the nation's children particularly children in the hinterland regions of Guyana and was also featured in a short film promoting Early Childhood Education.
Other notable figures to be featured included Region Seven regional Chairman Gordon Bradford, Dave Martin, PPP/C Parliamentarian Priya Manickchand and Travis Dowlin,
Dr. James Rose in his short yet well informed presentation said "a very fundamental element of our education that this campaign seeks to address – literacy, but it seeks to address literacy using a particular methodology, the methodology of play and I want to advise that even adults are likely to learn faster of methods other than chalk and talk are used and so this campaign has identified methods that are natural."
The campaign's slogan is "Read, Play, Love," and Dr. Rose said Love creates that enabling environment that makes learning possible.
He said as a result of this campaign more parents, siblings, relatives and the community at large will not only emphasize reading bit they will look at methodologies that are effective and will reach out to the children with love.
The team from the Ministry and SCG Creative, travelled to several hinterland villages and communities across Guyana chronicling unique memoirs in the lives of the nation's indigenous children.
The initiative is expected to continue as several other schools and families are being targeted.
Other dignitaries in attendance were Country Lead GPE Secretariat Mr. Daisuke Kanazawa, SCG Creative Mr. Rahul Siddarth, Officials from the Ministries of Education and Ministry of Indigenous Peoples' Affairs.