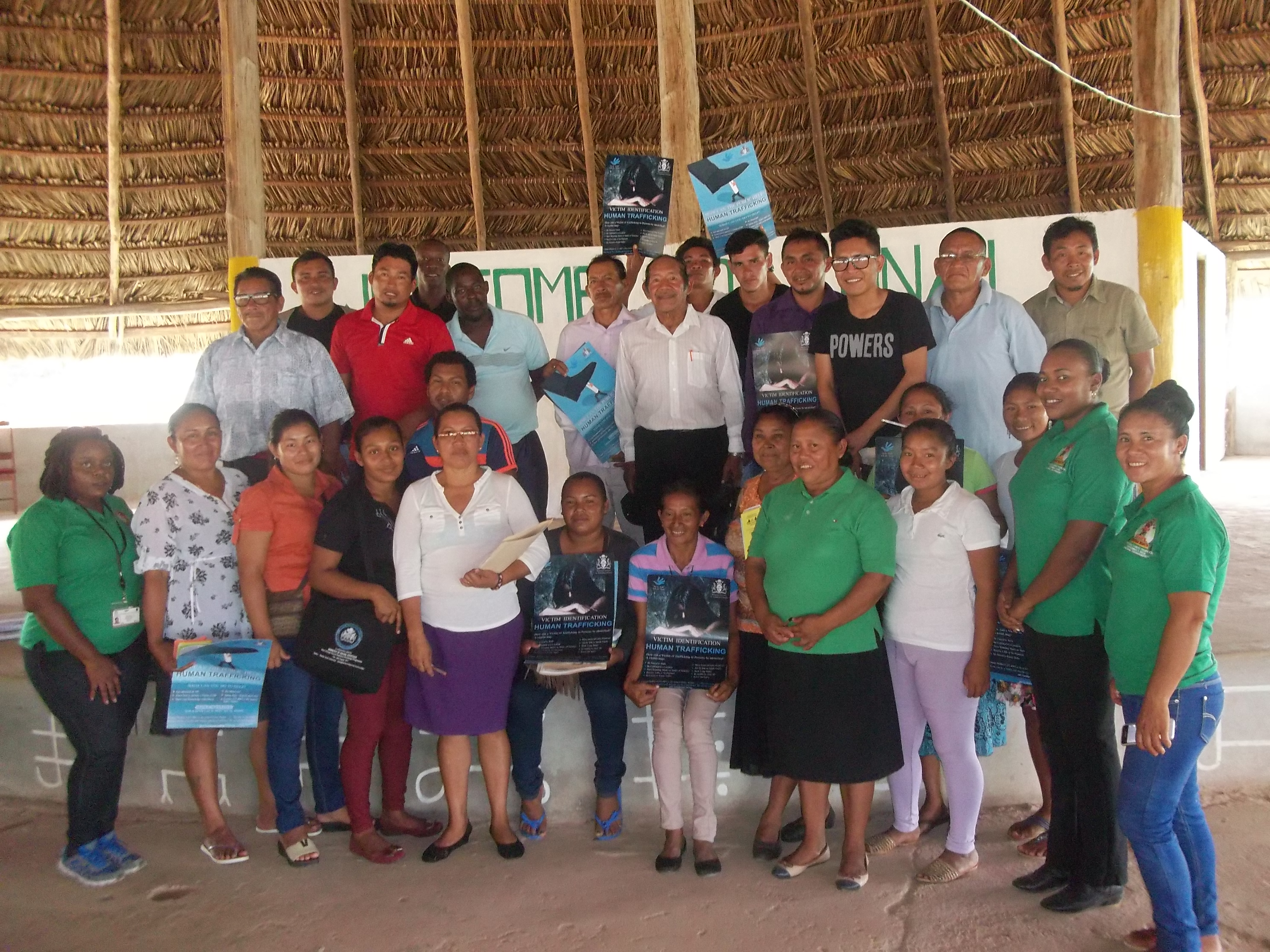 Forty five indigenous village leaders and councilors from Region 9 (North Rupununi) recently benefitted from a sensitization training of their rights and responsibilities under the Sexual Offences Act, the Domestic Violence Act, the Labour Act and the Combating Trafficking in Persons act.
Twenty two leaders from eight communities in the Karasabai Area and twenty three from twelve communities from the Annai Area attended the workshop.
According to Senior Welfare Officer in the MoIPA Pauline Welch "this session was done because when social issues arise, persons living in the communities are most times unaware of the procedures that should be followed therefore the Welfare Department sees the importance of sensitizing community leaders of these important issues, thus empowering them to better handle the situations when they arise".
The aim of the sensitization training was to have at least two (2) persons who are community leaders from each village in the region, be trained and they would in turn return to their respective communities and share the information received with the residents.
The Ministry recently appointed four Welfare Officers and three Community Development Officer's for these Sub Region all of who were in attendance.
These sessions was conducted by Ministry of Indigenous Peoples Affairs Welfare Personnel's Ms. Pauline Welch, Senior Social Worker and Ms. Onika Bishop, Welfare Officer in collaboration with Mr. Basdeo- Labour Officer from the Ministry of Social Protection.
The Ministries over the years have been working with respective communities and villages across Guyana to spread awareness of the social issues that are prevalent and bring leaders up to speed r as it relates to their roles and responsibilities as well as the ideal approaches in addressing same.
The Ministry has recognized that with four trained Welfare Officers in the field much more work will be done in this regard.