Toshao Lincoln Singh on June 28, 2021 received the keys for a Model M Truck for Monkey Mountain, Region Eight.
Permanent Secretary of the Ministry of Amerindian Affairs, Sharon Hicks made the presentation at the Ministry's head office.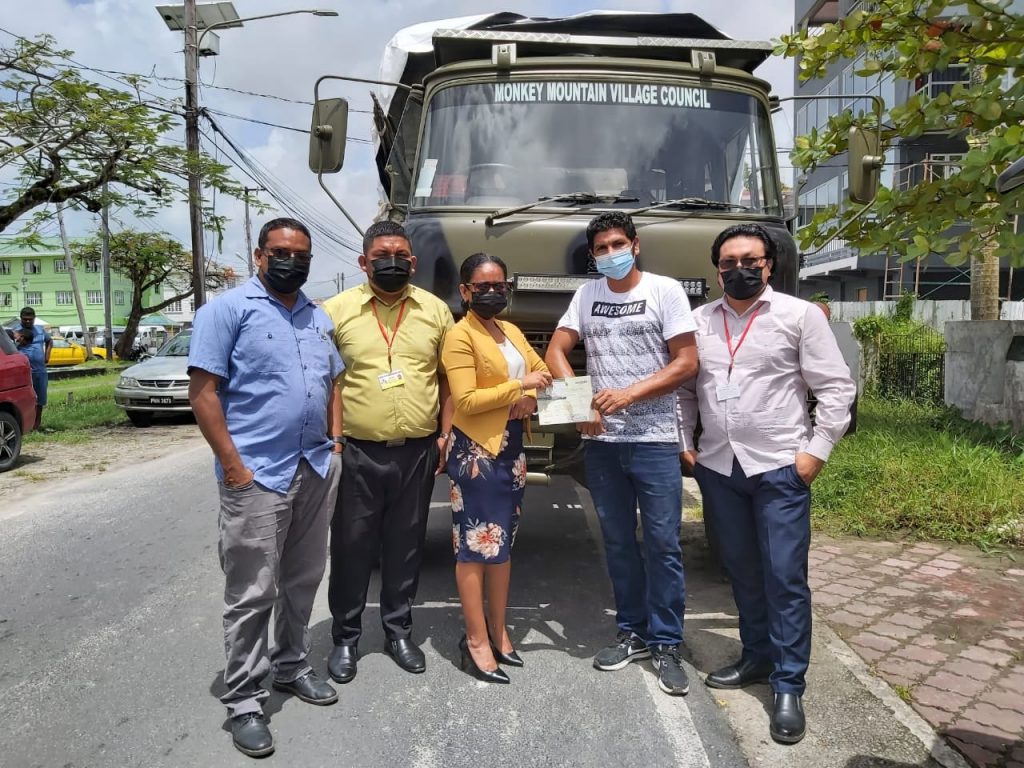 The truck will allow the transportation of essential goods and other materials from Lethem, region 9 to Monkey Mountain and other villages in the North Pakaraima.
Moreover, approximately 1200 residents of Monkey Mountain will be beneficiaries from the new vehicle.
On the other hand, The Covid-19 Investment Fund made the purchase of the Model M truck a reality.
Furthermore, present at the handing over were senior ministry staffs Orlando Shuman, Eyon Boyal and Anil Roberts.