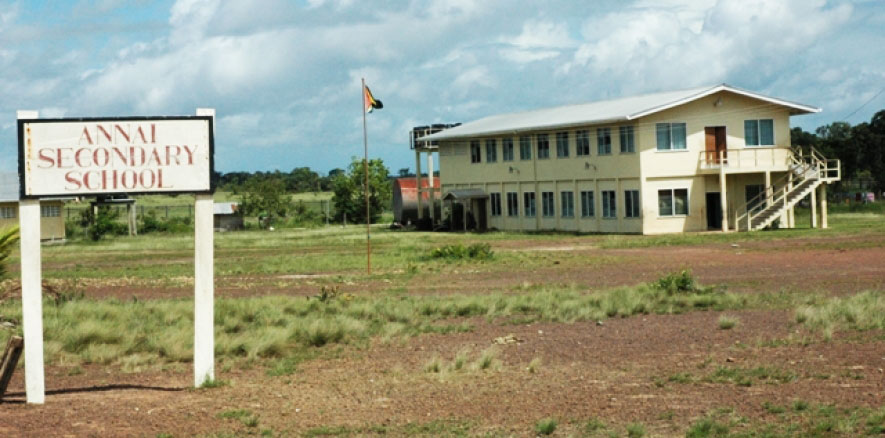 Georgetown, GINA, March 3, 2015
Among the People's Progressive Party Civic (PPPC) Administration's plan for the education sector is curriculum reform to meet the needs of different segments of the population, one of which is hinterlands students, and this was expected to have been addressed during the 10th Parliament, whose life was unfortunately cut short.
During an interactive session with youths on Sunday, on the National Communications Network's programme 'At Home with the President', the Head of State was asked about the possibility of a different curriculum being crafted to meet the needs of hinterland school.
The President said curriculum reform was among some of his administration's plan for the education sector during the 10th Parliament.
Among the bills which were to be tabled in the National Assembly was the new Education Bill which would have given consideration to the different areas of education and most importantly the relevant needs of various communities.
The President said when he made the decision to prorogue the 10th Parliament (in November 2014) he was hopeful that the combined opposition would have yielded to calls for dialogue with the aim of going back to parliament to deal with important pieces of legislation.
In the meantime, President Ramotar said the administration is making small moves in this area as it has an agreement with the Caribbean Examination Council (CXC) to have Portuguese incorporated into their curriculum. The President noted that should be done by 2016.
"As you know we border Brazil which has one of the largest economies in the world and we think we have synergies with Brazil in that regard in the areas that they operate."
Meanwhile the President registered his satisfaction with the strides made in the education sector in hinterland communities. He noted that the hinterland has moved from a place with little to no school to where almost every Amerindian community has a primary and nursery schools. In the hinterland, there are 12 hinterland secondary schools with another coming on-stream soon.
In most regions there are secondary schools with dormitories where children are provided with free meals and textbooks to aid in their learning process.
The $780M Kato Secondary School in Region Eight, with accompanying dormitory will soon be completed. This modern institution will cater for 400 students, 250 of whom will be accommodated at the dormitory.
President Ramotar added that already these investments are speaking well for Guyana as it is the country in the Caribbean and South America with the lowest dropout rates.
In addition, Guyana is said to be the country in the Caribbean and South America with the highest enrollment rate for nursery education.
Meanwhile in an effort to bring the hinterland students on par with the rest of the country, the President noted that plans are on-stream for more technical institutes. Soon it is expected that such an institute will be established in St. Ignatius, Region Nine to benefit youths in that region.
Source: http://www.gina.gov.gy/home/index.php/home/all-news/item/1962-new-education-bill-would-have-addressed-specific-needs-of-communities-including-hinterland-president