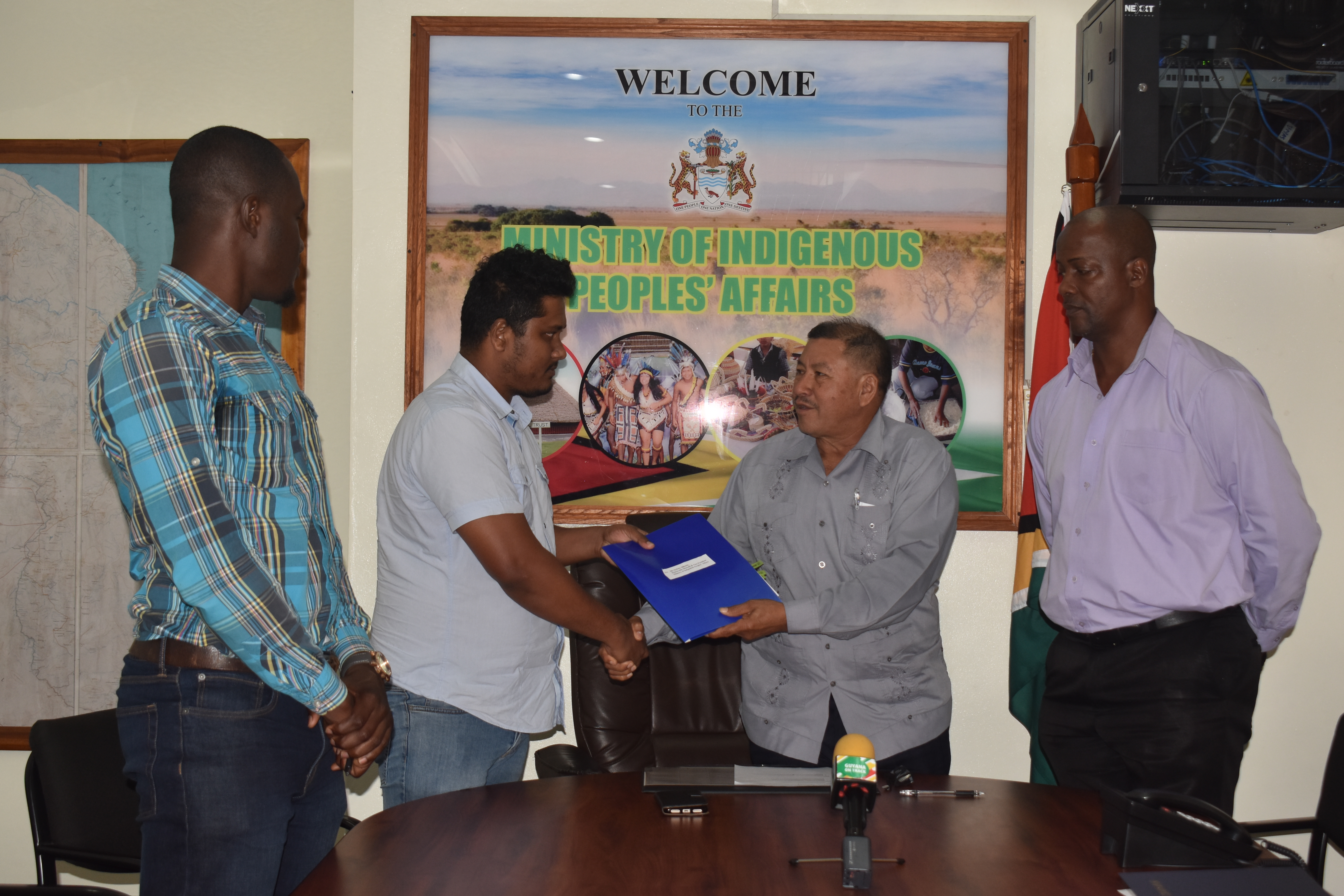 The Ministry of indigenous peoples' Affairs continues to heavily invest resources in improving living conditions at the Indigenous Residence located on Princess Street, Wortmanville, Georgetown.
On Wednesday last, Minister of Indigenous Peoples' Affairs Sydney Allicock witnessed the signing of the contract for the extension of the facility which is home to hundreds of indigenous persons from the Hinterland annually, who seek medical and other services in Georgetown.
After the contract was signed Minister Allicock expressed pleasure with the progress made as it relates to the upgrade to the facility and noted that "the residence is in heavy demand and it is really choked, without these facilities. It is expected that within four months from now we will have more space as we would have already begun to see in this facility".
Ministry of Indigenous Peoples' Affairs Indigenous Residence, Wortmanville, Georgetown.
The Minister added that "the location at the residence was in what I would term a deplorable state of affairs, we had vehicles that were not in working condition parked in the area for many, many years, we had rubbish containers around the residence and it was alike a dump heap which the recognition of the parliamentary select committee did not miss".
A Parliamentary Sectorial Committee on Social Services following a visit between the 2015-2016 periods made several recommendations and according to Minister Allicock "the Ministry has since embarked upon those recommendations".
The accomplishments to date would have seen in excess of twenty five million dollars being expended on the facility with the construction of a trestle in 2016 that supplies water to more than two hundred persons on a monthly basis.
Upgrades were carried out to the main dining area, repairs to washrooms and external works, maintenance of fence, landfilling and rehabilitation of the male and female dormitories all of which were completed in 2017 to bring comfort to residents.
Works are currently ongoing on the rehabilitation of the maternity ward which is being funded by the Inter-American Development Bank through the Ministry of Health and will be completed by month end.
Last year the facility also received a much needed boost in the area of transportation when it acquire in mini bus which is being used to transport patients to and from the hospital.
Additionally, by October a further upgrade will be noteworthy with the completion of a spanking new 20'x 65'extension which will ensure additional accommodation is available for residents.
Minister Allicock also commended the contractors who have executed work on the Indigenous Residence for their timely delivery and is hoping that the contractor who will complete the extension Satar Mohamed and Hardware Supplies will deliver within the contractual time frame.
Signing the contract was Permanent Secretary in the Ministry Alfred King and Ministry's Engineer Trilloyd Allen and a representative from the Construction Company.