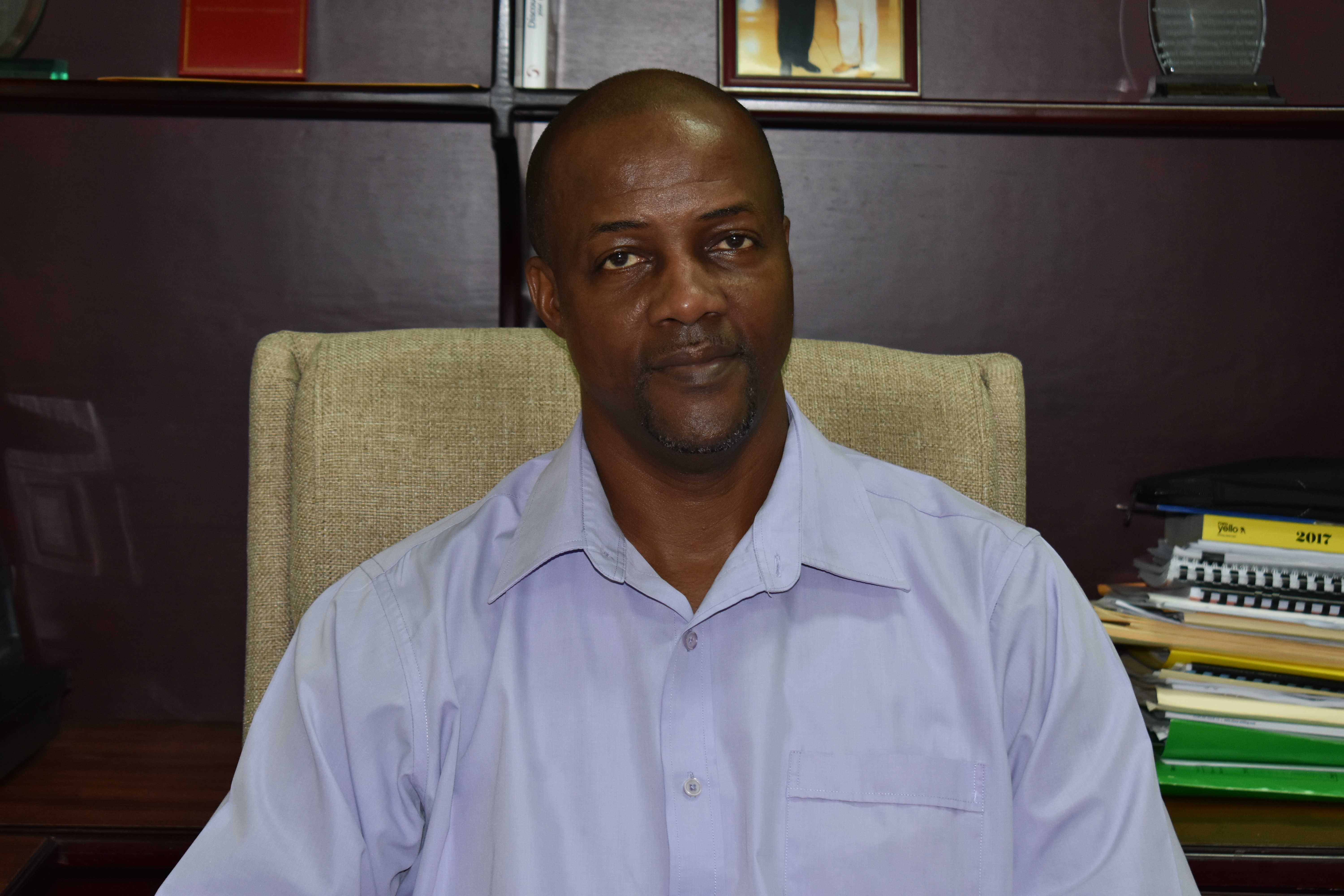 The Ministry of Indigenous Peoples' Affairs appeared before the Public Accounts Committee (PAC) on Monday to answer queries emanating from the 2015 Auditor General's report and following that sitting, Permanent Secretary in the Ministry Alfred King said the PAC conducted its business as though it is the Office of the Auditor General.
Permanent Secretary King on Tuesday said the PAC failed to give an objective assessment of the audit, given the fact that of all the queries, the Ministry would have satisfied the Auditor Generals recommendations and findings to the extent that eight of the findings were already resolved through the submission of quality evidence, vouchers and payment documents.
Permanent Secretary Alfred King, former Permanent Secretary Vibert Welch and team from the Ministry.
The P.S said based on the responses submitted the Ministry would have paid much attention to the report to ensure matters arising from procuring; vehicle registration and delivering equipment to villages were successfully executed.
P.S King said he believes the attitude demonstrated by the PAC Chair was an opportunity to belittle and showoff his knowledge on finance, stewardship management and procurement.
Objectively, the PAC's mandate is to bring Agencies into account with guidance from the A.G's Report will explanations in response to queries, findings and recommendations.