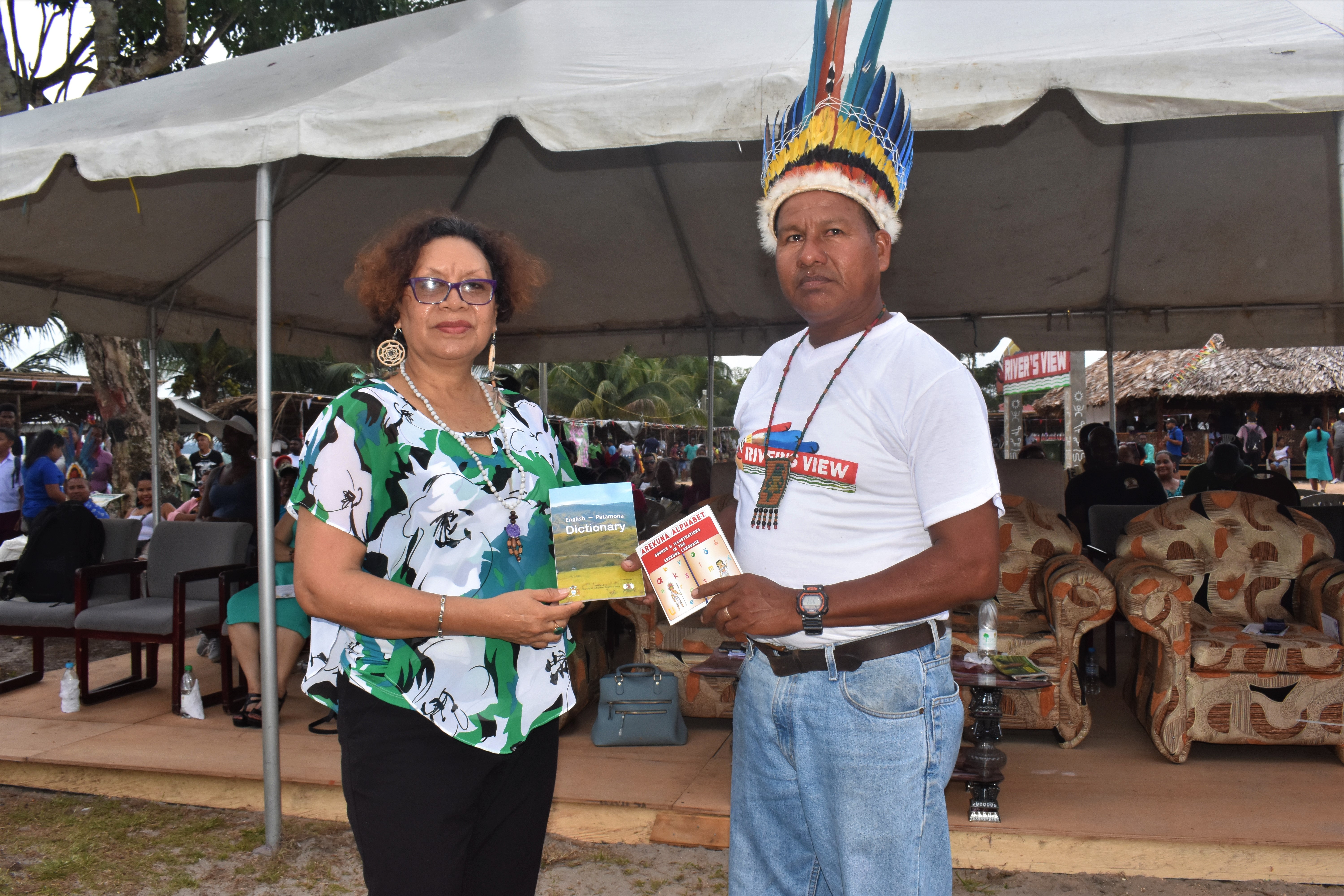 The Ministry of Indigenous Peoples' Affairs has launched the much awaited Patamona Dictionary and an eighteen letter Arekuna Alphabet.
The launch took place during Indigenous Heritage Month Celebrations in Rivers View, Region 10.
The Alphabet which encapsulates the sounds and illustrations in the Arekuna language and the Patamona Dictionary were produced to coincide with observances for International Year of Indigenous Languages, 2019.
It also forms part of efforts to revive Indigenous languages across the country and during the launch Minister within the Ministry of Indigenous Peoples' Affairs Valerie Garrido-Lowe emphasized the fact that "Indigenous languages are important to us and during 2019, which was designated by the UN as International Year of Indigenous Languages we decided to produce an alphabet and a dictionary".
The Alphabet has 22 letters and following its completion Minister Garrido-Lowe had indicated that "we chose the best to put in the alphabet book. It is finished, the illustrations looked quite good and we will be printing 500 copies".
Minister Garrido-Lowe also took the opportunity to present a copy of the Dictionary to Toshao of Rivers View Village Kenneth Edwards.
Some thirty six million dollars was budgeted in the 2019 as a means of revitalizing the nine indigenous languages spoken by the respective indigenous groups as designated by the United Nation's Indigenous Peoples Department of Economic and Social Affairs.
Additionally, the Ministry has embarked on evenings of "Beyuka Irekida" which was hosted the last Friday evening of every month and held at the Indigenous Village, Sophia.
An Art Competition depicting the indigenous was of life is currently ongoing and winning submissions will be used to produce a 2020 Calendar.
A Song Festival is also scheduled for early December to culminate the year long celebrations.
The International Year of Indigenous Languages 2019 places emphasis on revitalizing indigenous languages across the globe, and according to the UN it will be for reconciliation, good governance and peacebuilding.
It is hoped that actions taken during IYIL2019 will generate as much interest and positive change as possible for indigenous languages and those who speak them.