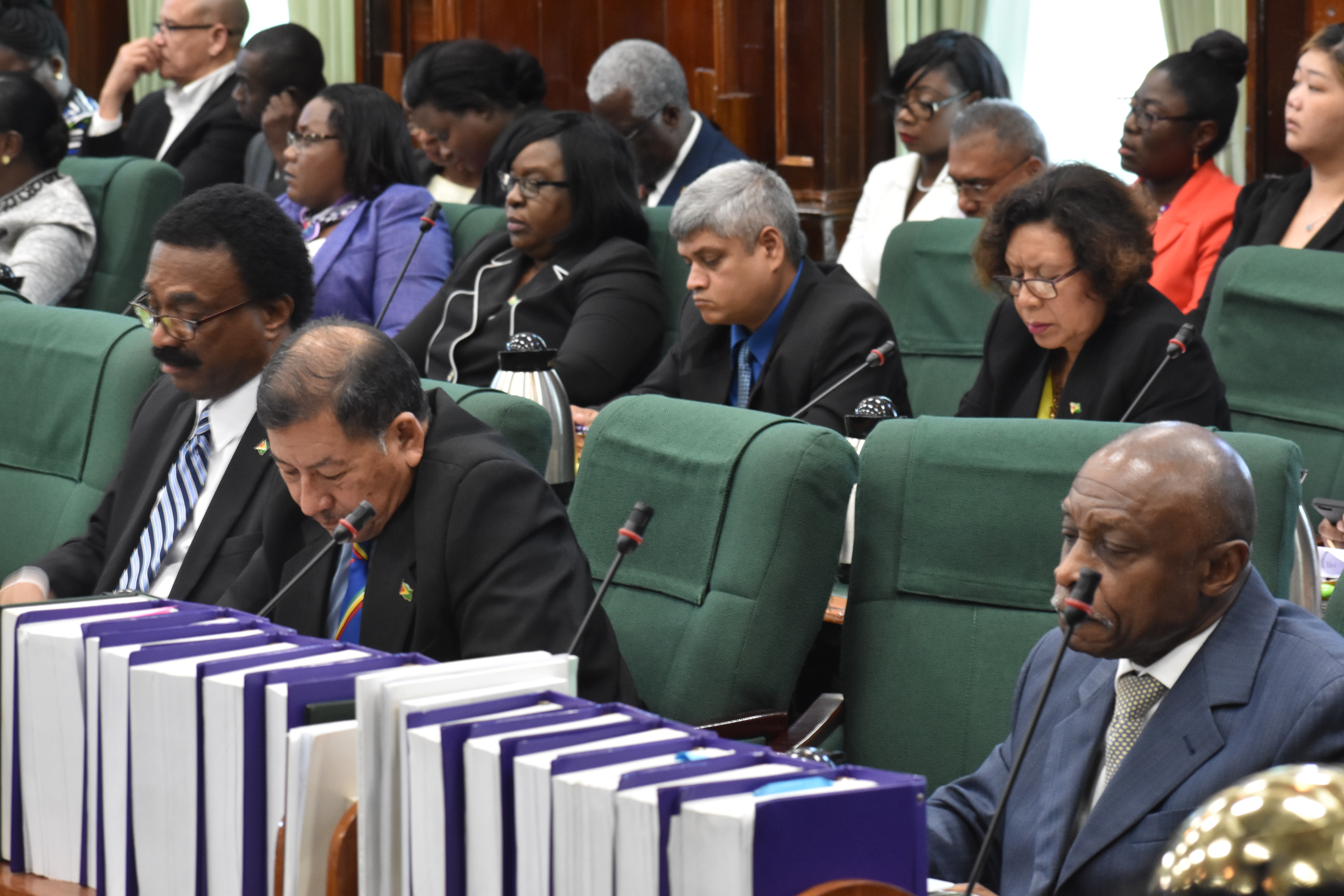 Vice President and Minister of Indigenous Peoples' Affairs Sydney Allicock and Minister within Valerie Garrido-Lowe say they are pleased with the 2018 National Budgetary allocations for the Ministry of Indigenous Peoples' Affairs.
Several projects are expected to be executed come 2018 which will ensure villages and communities are positively impacted by modern economic development without encumbering indigenous traditions and cultures.
Following the conclusion of the Budget presentation on Monday November 27 by Finance Minister Winston Jordan, Minister Allicock said "for me the hinterland is now being recognized as a place that we must open up, a place that has the extractive industries because for so long we have not been repaying the natural environment so now is the time for the hinterland to be playing that part".
Meanwhile, Minister within Valerie Garrido-Lowe agreed that "we were given allocations for several really great projects to empower the indigenous peoples of course financially because the indigenous peoples need to feel that they can earn just like anybody else".
Among the transformative projects on the horizon is the flagship initiative a Hinterland Green Enterprise Development Centre which will be constructed at a cost of $200 million at Bina Hill Institute in Region 9.
Seventy nine million dollars has been allocated to commence construction of the facility. This is essential since it will ensure job creation for hinterland communities and will focus on training in the areas but not limited to indigenous and traditional knowledge.
It will also cater to influence upstream demand for local products and services.
The Complex which is expected to serve 120 students (60 males and 60 females) from Regions 1, 7, 8, 9 and 10 will boast two dormitories.
The establishment of a Lapidary center is also on the table which is geared at creating employment for youth in Monkey Mountain and nearby villages of Tuseneng, Kurukabaru and Kato.
A ground coffee farming, processing & packaging facility in Santa Rosa, region 1 will also be established to create employment opportunities for approximately twenty farmers and five agro processors as a sustainable income generating project.
Additionally, an agro-processing facility will be established in Kwebanna with the aim of building a sustainable village economy through the production of cassava and wheat flour mixture which will target local markets. Approximately forty eight farmers will benefit.
The 2018 National Budget also makes provision for ICT programmes for the hinterland which will be used as vehicles through which inequality will be reduced, and will see more than two hundred million dollars allocated for additional initiative. Among them presidential grants, support to eco-tourism and cultural projects, the upgrading of farm to market roads and the provision of all – terrain vehicles, boats and outboard engines for village development.
According to the finance minister, the 2018 National Budget stands at $267.1 billion, a 7.1 percent increase over the revised Budget in 2017.