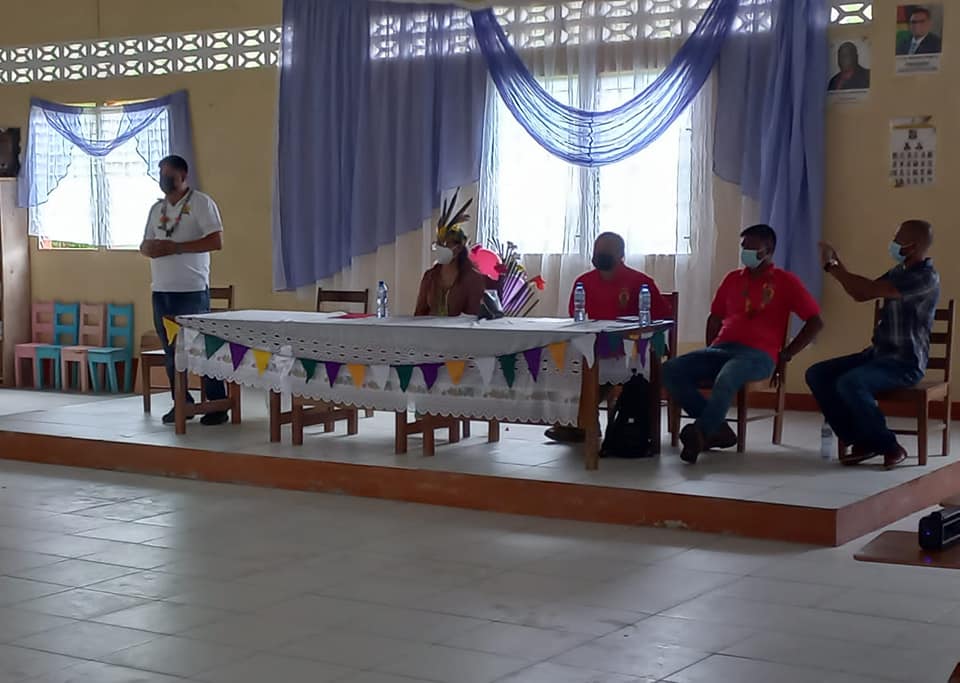 The government has delivered a minibus to the village of Fairview, Region Eight (Potaro-Siparuni), eliminating the transportation woes of students, who are enrolled at the Annai Secondary School in Region Nine.
The community had complained that many students of Annai Secondary are not attending school regularly, as transportation from Fairview in Region Eight, to Annai in Region Nine is costly.
In response, Minister of Amerindian Affairs, Pauline Sukhai, and a team took on a challenging journey to hand-over the bus.
Minister Sukhai said the government is investing heavily in education during the pandemic, especially in Amerindian communities.
"Today (September 25), you would see a spanking new minibus parked just outside the school."
"So, the objective is for us to support education to ensure that Fairview brings out from this village, qualified young people and no dropouts."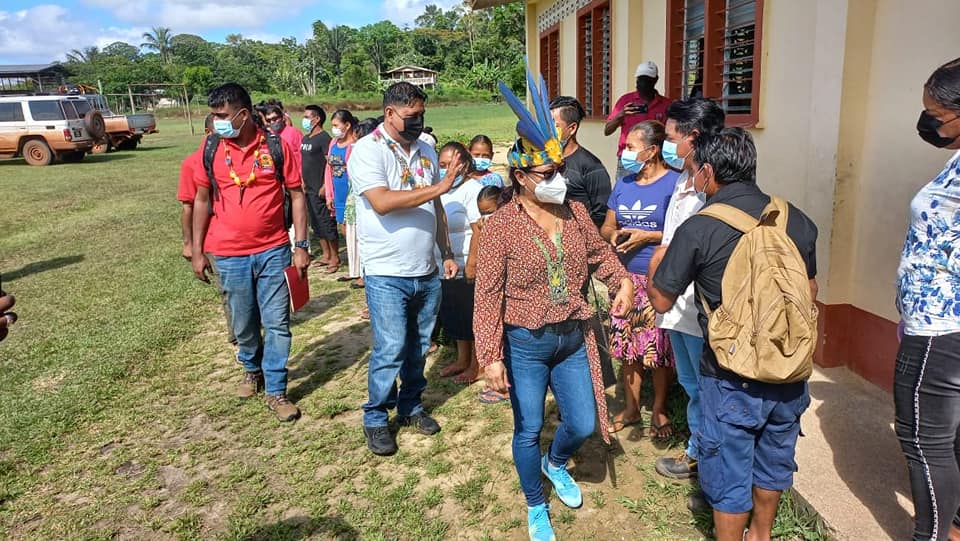 According to Minister Sukhai, this is the government's indication of continuously addressing the challenges of citizens, especially amid the pandemic.
This is to ensure that children, including those from the hinterland, achieve their academic dreams.
She added that the bus can be used for other purposes, but its priority is transporting the students.
Expensive bus fares
Presently, 16 students attend the Annai Secondary, and usually, pay $3,000 to travel from Fairview to the school.
Parents would usually pay double the price as they must accompany their children when he/she is entering or leaving the school.
However, with the village's brand new bus from the government, that financial burden has been eliminated.
The minibus is a blessing that has lifted the economic strain from villagers, according to Toshao Bradford Allicock.
Allicock said not only will the children benefit, but pensioners who travel to look after their pension in Annai & Lethem.
Treasurer of the Fairview Village Council, Samantha Andres also highlighted the PPP/C Government's commitment to helping the village.
Andres expressed gratitude to President Irfaan Ali for keeping his promise, noting that the PPP/C Government has always supported Fairview.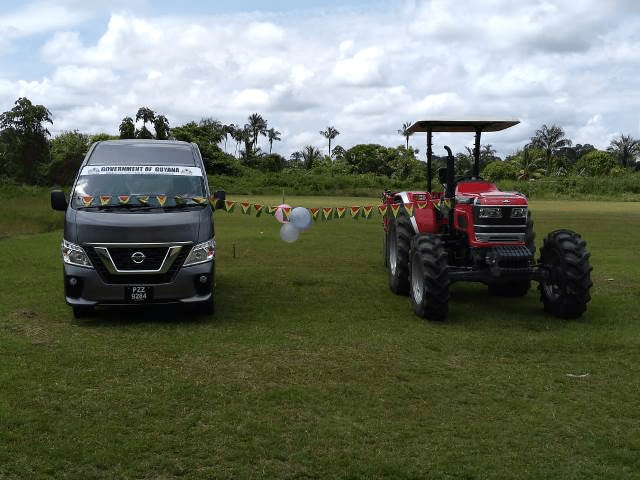 Tractor to help boost village economy
Meanwhile, Minister Sukhai also handed over a tractor to the village council.
According to the Minister, the machinery is to boost the village economy.
Fairview is one of 137 villages that has received a tractor this year.
Toshao Allicock said, "the tractor is very important to us and again I would want to thank the Minister and the Government of Guyana and the President himself for enabling us to have this tractor to do our agriculture, and also to assist us in our logging project.
"Again, it's very important, it helps to generate more income for the community by using it as a hire or using it into the forestry fields of doing logging and so with it."
The tractor also has a plough and a chipper to help in the agriculture sector.