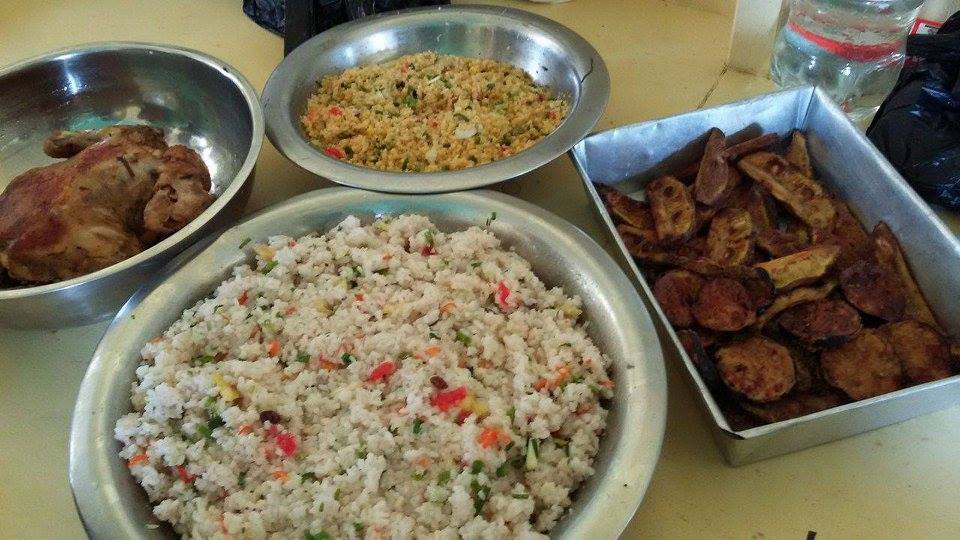 Twenty youth from the community of Swan on the Soesdyke/Linden Highway benefitted from Catering and Auto Mechanics training through the Ministry of Indigenous Peoples' Affairs flagship program the Hinterland Employment Youth Service HEYS Program.
The recent one-week training saw the youth displaying their culinary skill which is intended to boost economic activity in that community  making it a national paradigm of culinary innovation and quality.
Minister within the Ministry of Indigenous Peoples' Affairs Valerie Garrido-Lowe under whose portfolio youth falls, joined the youth there for closing exercise and expressed great joy that they were receptive to the training.
The Minister added that as a developing community and the fact that it has tremendous Tourism potential it was most fitting to afford the youth there the opportunity to build on this prospect.
"You know that when people come to visit your community they want to eat good food, they want to eat tasty food, they want to eat health food and prepared in a hygienic manner…this will also help you to prepare delicious meals for your own family. So I would like to congratulate each and every one of you and to wish you all the best and keep the standards high", Minister Garrido-Lowe encouraged.
Meanwhile, while one group was involved in the culinary arts, another which involved females, was actively involved in small engine repairs, a skill that is much needed particularly in hinterland areas.
Raphael Paris played an integral role in facilitating the sessions where participants learnt the fundamentals of auto mechanics.  Six participants were involved in the group four of whom are females.
According to the Minister such support is crucial and the government will ensure every indigenous community, village or satellite benefit one way or another from such initiatives.
Minister Garrido-Lowe added that "we are focusing on building capacity among the youth because the youth are the leaders of tomorrow and you cannot lead if you don't have skills or education, so we are preparing you to be our future leaders".
Margaret Cornette who is the program's Catering facilitator in commending the youth for their full participation and initiative said she is proud that the group made good on the opportunity afforded.
She expressed confidence that they will put into practice what they have learnt which will ensure a community as enterprising as Swan will be a success story.
One participant Nalisa Andrew said the HEYS Program "has done very good for me as a mother and a member of this community, I have learnt so many things from Miss Maggie which I never knew about, likewise Miss Petal and Miss Lite, they teach us ever day about capacity building and anger management for me it is helping me a lot".
Another enthused participant Sheneza Hoosain said "I really appreciate the work with my group with HEYS it help me develop a better way of thinking, acting, to actually believe in myself. First I was a little down courage but doing capacity building and all these things I learnt a lot. This is one of the biggest moves the government did and I would really like to thank them".
The HEYS Program which is geared at empowering indigenous youth throughout the length and breadth of Guyana has to date reached close to four thousand youths over two years. In 2016-2017 more than eighteen hundred youth benefitted, while two thousand youth are currently benefitting in the 2017-2018 cycle.
They are trained in five core areas Capacity Building, Entrepreneurship, Agriculture, Eco-Tourism, Concentrated Language Experience and several vocational skills.