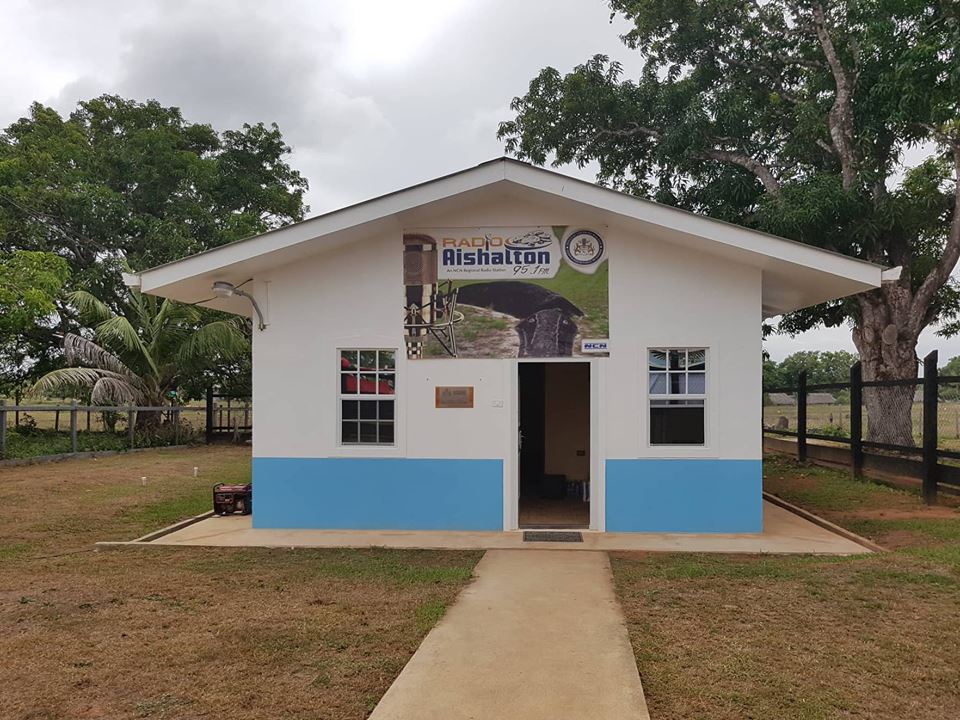 Government has been commended for bridging the communication divide in the Hinterland with the establishment of six Regional Radio Stations over the past three and a half years, quenching the thirst for information of the indigenous population.
This is much to the satisfaction of hinterland residents particularly in Region 9, since they will be able to enjoy communication services similar to residents on the coastland.
During a Ministerial Outreach to Shea, Awerawarau, Maruranau, Karadanau, Sawariwau, Achiwib and Katoonarib which was led by Minister within the Ministry of Indigenous Peoples' Affairs, Valerie Garrido-Lowe in the Region earlier in the week, residents spoke candidly about the Government keeping its promise of improving communication throughout the Hinterland.
One Katoonarib resident passionately stated that "I get all my news from the radio and nobody can come here and fool me and I also keep telling the people here don't let nobody come and fool you because we get our news everyday so we have to see for your own self and think. We were denied this for so long as though they had something to hide. So I am happy for radio communication where we get our news every day. I even listened to the debate".
A section of the crowd in Katoonarib Village, Region 9.
Norman Albert a resident from Sawariwau Village said "I am happy about the radio where we could advertise our products, open markets in our region and I thank the Minister what they are doing for indigenous people".
A resident of Shea said, "It is good to listen to the things that are happening in our country but internationally as well".
Meanwhile, Minister Garrido Lowe encouraged residents that while they depend on the radio station for vital information on national development, it must be used for promoting their craft, food and beverages, sporting and other activities since it is a powerful marketing tool.
"Here is your opportunity to market what you produce, use the radio station to tell other villages out there what you have to sell, whether it's farine, craft, when you have village games. You can share your information with other villages and also Georgetown. The people there will surely want to buy what you have you have to sell, especially the craft, casareep and hand spun cotton hammocks. Think about it and start marketing your produce," Minister Garrido-Lowe encouraged.
Radio Stations were established in Aishalton Village and Lethem in Region 9 to compliment Radio Paiwomak which together, serves all fifty six villages and satellites in the Region, which has the largest indigenous population.
Radio Mabaruma, Region 1, Radio Orealla, Region 6, Radio Bartica and Radio Mahdia in Region 7, were the other stations to be commissioned.
These well-established, state of the art facilities are ensuring all Guyanese enjoy free access to information, a fundamental facility that was denied to the indigenous population for decades by the previous administration.
Meanwhile, Radio Orealla brings communication services to more than four thousand persons, Radio Mabaruma more than fifteen thousand and Radio Bartica and Mahdia in excess of twenty thousand persons.