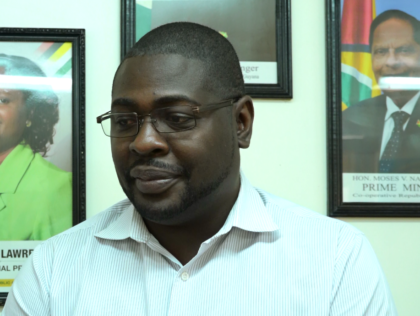 GINA, GUYANA.
The Ministry of Social Protection's, Social Services department will be implementing a community advocate programme in the hinterland to efficiently address social issues.
Speaking with the Government Information Agency (GINA), Director of Social Services within the Ministry of Social Protection, Whentworth Tanner, explained that having adequate an adequate number of social workers in the hinterland remains a challenge mainly because of accommodation for these officers.
Tanner noted that the aim of the advocate programme is to achieve capacity at the community level to provide services to residents, "So we will be building capacity with established groups in the hinterland communities, and that will be followed up with a professional programme which is basically a special skills training programme for community members to offer basic social services."
However, this does not mean that efforts will not continue to have social workers in the hinterland regions, Tanner stated. In cases where the social issues are beyond the control of the trained community members or there are cases where there is not sufficient capacity to address them, the Ministry's social workers will intervene and ensure that the quality of service remains at a high level.
The Director of Social Services pointed out that the Ministry recognises the vastness of most of the hinterland regions, and is therefore working to have the community advocate programme implemented soon.
"It has been a challenge to get to certain hinterland communities in a timely manner; we would get reports of cases, but cannot address them timely because of the time taken to get there. That is why we are training community members there, so that we can have someone from the community address the issue to minismise the impact," Tanner emphasised.
Additionally, during last year the Ministry of Social Protection commenced training Indigenous persons, skilled in their native dialect as welfare officers to better serve hinterland residents. The aim of this initiative is to bridge the language barrier between the coastland and hinterland so that residents of the latter will have an equal opportunity of having their voices heard. To date this training continues.
Meanwhile, training of social and welfare officers continues on the coast. Tanner stated that most of the officers reside on the coast and training is always ongoing.